Negotiating Sides Should Take Balanced Steps: Iranian Diplomat
TEHRAN (Tasnim) – Iran's top nuclear negotiator said on Thursday that his country and the G5+1 need to talk about the common objectives and the measures they need to take to reach the final status, adding that the sides are trying to agree on a document that charts the future direction of talks.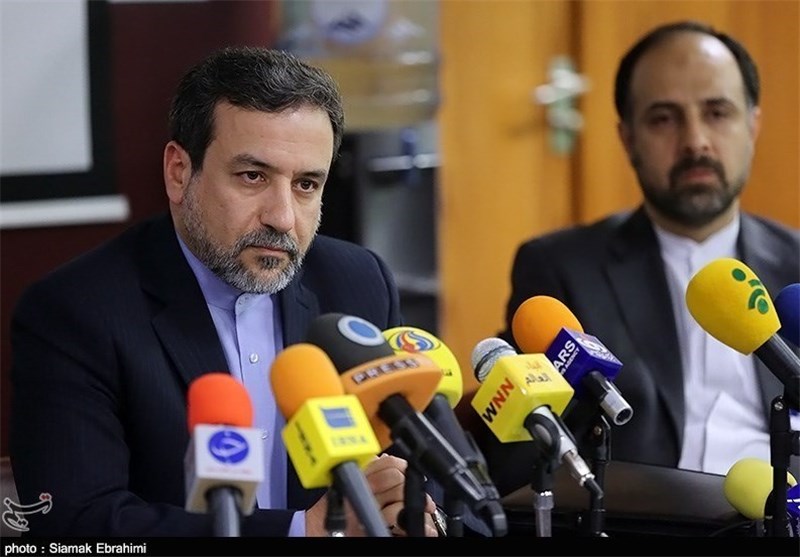 Abbas Araqchi, Iran's senior negotiator and deputy foreign minister, who has said that the fresh round of negotiations were "a test of the political will of the P5+1 to reach a solution" to end the nuclear crisis, believes that both sides need to take confidence-building measures that are balanced and reciprocal.
"We have agreed to get into the details in the next 48 hours and hold talks about the common goals , the first step , the last step and measures to be done by both sides. To Iran all these three issues are equally important and in the last step the final status should be made clear; about the common goal we should come to an agreement from now," Araqchi told reporters in Geneva.
He described the talks as being on the right track, but cautioned that the task ahead if difficult.
"The fact that both sides are willing to make use of the new atmosphere gives us a good opportunity and the Islamic Republic is serious and has certain proposals for the session. Our counterparts have also their own suggestions and we should try to bring views closer together," he added.
Araqchi stressed the importance of confidence building measures, saying lifting of sanctions imposed on Iran by the western countries would be reciprocated by confidence-building measures by Tehran.
"The sides are supposed to take common and concurrent measures … The steps should be balanced and proportional," stressed Araqchi.
The top negotiator admitted that there are many differences between Iran and the six world powers on Iran's nuclear program, but said "we are in a good and positive situation."
Earlier on Thursday, Iran's Foreign Minister Mohammad Javad Zarif admitted the talks - between Iran and the five permanent UN Security Council members and Germany - will be "very difficult."
"My colleagues and delegations from the G5+1 countries are starting very difficult negotiations because we have entered a detailed phase that is still difficult and precise," Zarif said on his Facebook page.
Ahead of the Thursday talks, Zarif had a meeting with EU foreign policy chief Catherine Ashton over breakfast which was described as a "good meeting."
Wendy Sherman, lead US negotiator, has expressed hopes that the talks will be a "first step" to resolving the issue, and said that Washington is prepared to offer Iran "very limited, temporary, reversible" relief from sanctions.