Iran's FM Confirms Reports on Kerry's Plan to Visit Geneva
TEHRAN (Tasnim) – Iran's Foreign Minister Mohammad Javad Zarif, who is also the country's chief negotiator in the ongoing talks between Tehran and the Group 5+1 in Geneva, confirmed Friday that US Secretary of State John Kerry is planned to arrive in Switzerland to have a meeting with him.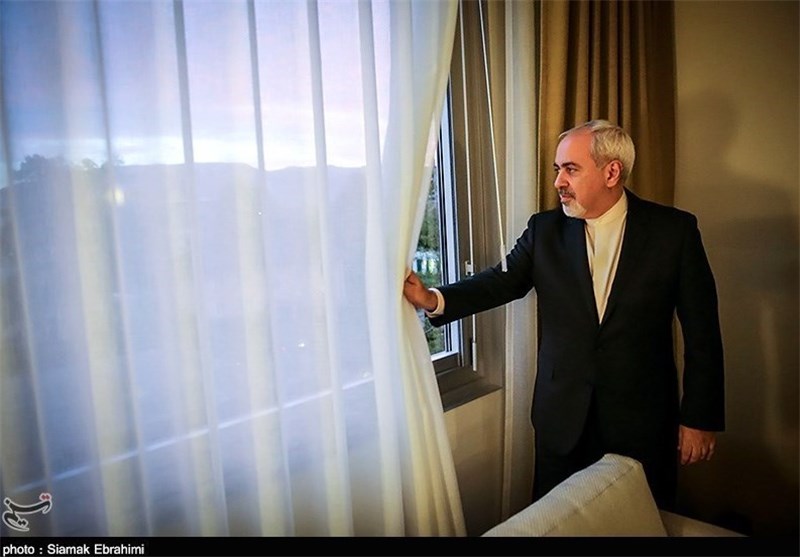 News about Kerry's travel plan came a few hours after Zarif said on Thursday that it is "possible" for Tehran and the six world powers to reach a deal over Iran's nuclear issue during the current talks, which began on Thursday.
Tehran and the G5+1 (the five permanent UN Security Council members plus Germany) ended the first day of talks over Tehran's nuclear program on Thursday with the Iranian foreign minister saying a deal could be reached "before we close these negotiations".
Negotiators from Iran and six global powers are meeting for two days in Geneva to broker a deal on Iran's nuclear issue.
Kerry is scheduled to travel to Geneva to take part at the nuclear talks after signs that Iran and the six world powers are likely to achieve an agreement that would involve a partial sanction removal in return for Iran's confidence-building measures over its nuclear energy program.
Kerry will go to the Swiss city "in an effort to help narrow differences in negotiations" and at the invitation of EU foreign policy chief Catherine Ashton, a senior State Department official said.
Upending an 11-day tour mostly of the Middle East, Kerry was due to arrive in Geneva later on Friday for the talks.
Kerry had earlier paid a visit to Israel to visit Benjamin Netanyahu.
As diplomatic efforts are intensified to reach an agreement between Iran and the G5+1, a sources said on Friday that French Foreign Minister Laurent Fabius is also due to travel to Geneva to attend the tight negotiations, raising hopes that an agreement may be under discussion.