Maldives Presidential Vote Under Way
TEHRAN (Tasnim) - Voters in the Maldives are staging a third bid to choose a new president and end a political crisis sparked by the toppling of their first freely-elected leader nearly two years ago.
November, 09, 2013 - 11:48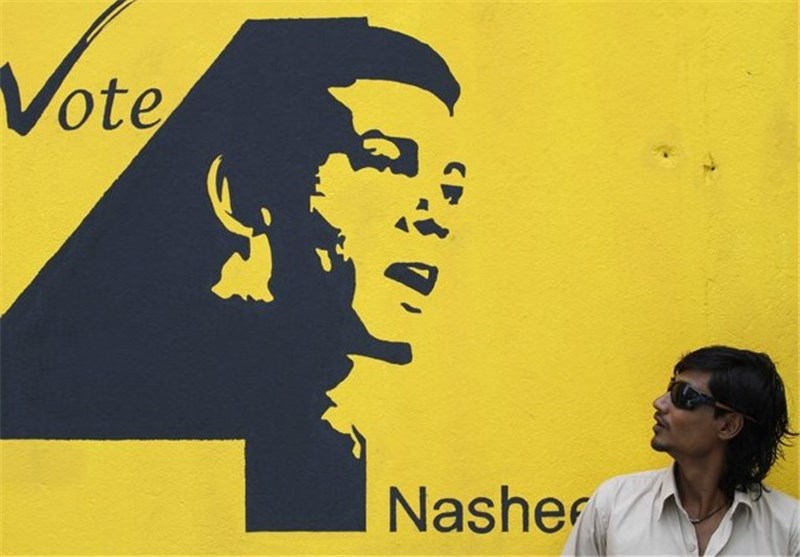 Voting began at 475 polling booths at 7am local time (02:00 GMT) on Saturday, with stations due to close eight and a half hours later, an election commission official confirmed.
The Indian Ocean archipelago, a popular tourist destination, has been the focus of intense diplomatic pressure since judges annulled the results of an election on September 7, Al Jazeera reported.
When new presidential polls were scuppered six weeks later, suspicions grew that authorities were determined to prevent opposition leader Mohamed Nasheed from returning to power at any price.
The 46-year-old - a one-time political prisoner and environmental activist - won the first multi-party elections in 2008, bringing an end to 30 years of rule by Maumoon Abdul Gayoom.
But after clashing with key institutions, including the judiciary and security forces, he was forced to resign in February 2012 in what he has always maintained was a "coup".
Nasheed is expected to win, having secured a clear lead over his two challengers on September 7, albeit falling five percentage points short of an absolute majority.
The Supreme Court however annulled those results on the grounds that the voter lists were flawed, even though the outcome was given a clean chit by international observers.
His two challengers, who include Gayoom's half brother Abdulla Yameen, thwarted the rescheduled vote on October 19 by refusing to endorse an updated electoral roll as required by law.
An elections commission spokeswoman confirmed both Yameen and a third candidate, Qasim Ibrahim, had now approved the lists.
Under the terms of the constitution, a new president must be sworn in by November 11 and the spokeswoman said a runoff would be held on Sunday if no candidate gets an absolute majority first time round.