Iran Mass Produces New Air Defense Missile
November, 09, 2013 - 12:34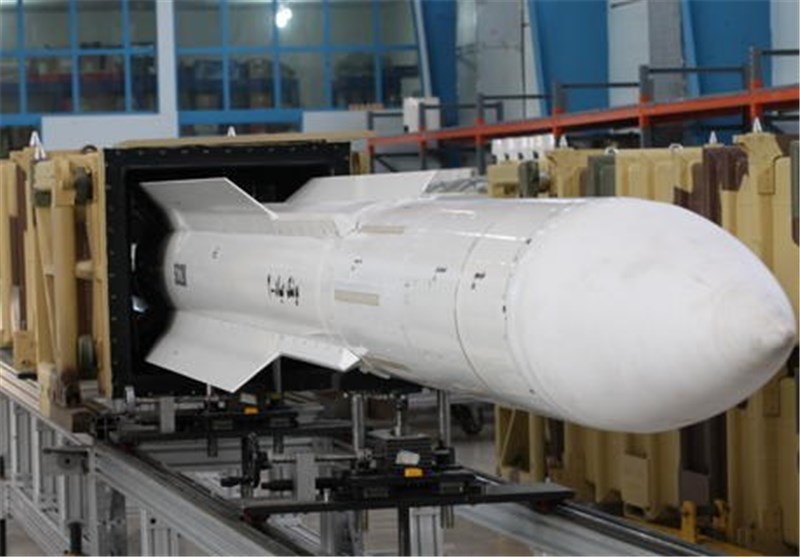 TEHRAN (Tasnim) – Iranian defense minister on Saturday inaugurated the assembly line for mass production of a new air defense missile, dubbed 'Sayyad 2' (Hunter 2).
Elaborating on the latest achievements made by his ministry, Brigadier General Hossein Dehqan stated that designing and producing the Sayyad 2 missiles is meant to counter possible aerial threats against the country.
"The missile has a solid-fuel engine, works with combined navigation system and has high operational capabilities," the minister added.
Brigadier General Dehqan said that Sayyad 2 is a medium-range, high altitudes air defense missile and is capable of hitting all kinds of choppers, unmanned aerial vehicles (UAVs) and other targets with a small cross-section to be detected by radars.
He called the missile's good performance in electronic warfare, as well as its capability in automatic and independent detection of targets as other features of the air defense missile.
The minister further pointed to a new air defense system, known as 'Talash' (Endeavor), which he said has been developed to identify and track the targets of Sayyad 2 missiles with the aim of covering critical and sensitive locations in the country against surprise aerial threats by modern warplanes.
"Talash system has undergone successful tests and it will enter production phase in the near future," the minister pointed out.
In a separate development on September 25, Iranian defense minister unveiled the air-launched version of two indigenous cruise missiles, Qader (Capable) and Nasr (Victory), to be mounted on fighter jets. The two had been originally designed and mass-produced as anti-ship cruise missiles.
"After designing and mass producing Qader and Nasr anti-ship cruise missiles, the adroit and skillful specialists of the defense ministry's aerospace organization managed to design and produce the air-launched versions of these missiles with exemplary creativity and innovation," the minister explained.
The newly-developed missiles are planned to be mounted on the country's fighter aircraft, enabling the Air Force to dramatically enhance its operational and deterrent capabilities, Brigadier General Dehqan pinted out.
He further noted that the air-launched versions of Qader and Nasr missiles are able to hit targets within a range of 200 km and 35 km, respectively.
The main features of the new missiles, Dehqan said, are quick preparation capability, usefulness in low-altitude flights, high precision in hitting targets, particularly naval vessels, great destructive power and high resistance to radio disruption tactics.
Iran has also been able to produce the mobile version of S-200 air defense system, which it had earlier produced from its Russian version. The country also decided to produce Bavar-373 missile defense system after Russia's refusal to sell S-300 systems to the country.
In 2010, then-president Dmitry Medvedev cancelled the contract as he came under strong US and Israeli pressure not to go ahead with the sale of the weapons system, but his pretext was that the sale was covered by the fourth round of the UN Security Council sanctions against Iran.other, longer-range radar systems.