Police Commander Asks Foreign Ministry, Judiciary to Safeguard Iran's Rights
November, 09, 2013 - 13:42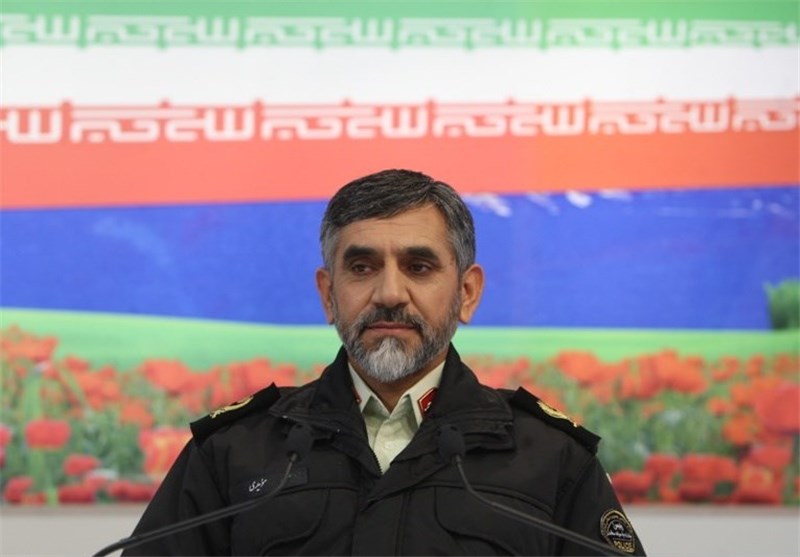 TEHRAN (Tasnim) – Iran's anti-narcotics police chief asked the country's foreign ministry and judiciary to be more serious in safeguarding Iran's rights in international arenas, especially in reclaiming the rights of the country in the international campaign against narcotics.
"Defending the people's rights and pursuing Iran's rights in international arenas is up to the judiciary and the foreign ministry and although they have made moves in this respect, reclaiming the lost rights of the people is definitely in need of greater efforts," General Ali Moayedi told the Tasnim News Agency.
All over the world and in most international arenas there is unanimity on the lost rights of the Iranian nation in the fight against drug trafficking, said Moayedi, who also criticized lack of support for Iran in its campaign against narcotics trafficking.
"We are in the forefront of the global combat against illicit drugs -- an issue acknowledged by the UN -- and in addition to huge material losses the country has sustained, thousands of our youth have also lost their lives," he emphasized. "In return, international agencies have withheld the minimum level of assistance to our country and the most they have done for us is giving us 10 sniffer dogs."
The anti-narcotics police chief mentioned Iran's expenses in blood and wealth as a frontline campaigner status against narcotic drugs, reminding the international organizations that they are not supporting Iran in this UN-backed campaign to an appropriate extent.
In recent decades Iran has been hit by drug trafficking, mainly because of its 936- kilometer shared border with Afghanistan, which supplies over 90% of the world's opium, the raw ingredient of heroin.
The United Nations has estimated in the past that opium trafficking accounts for up 15 percent of Afghanistan's gross domestic product, but the figure is expected to rise as international military and development spending declines with the NATO withdrawal at the end of 2014.
Iran is on a major transit route for drugs being smuggled from Afghanistan to Europe, the Middle East and Africa, and the country's war on drug-traffickers has claimed the lives of nearly 4,000 Iranian police forces over the past 34 years.
According to the UN Office on Drugs and Crime, Iran is netting eight times more opium and three times more heroin than all other countries in the world combined.