Iran, World Powers Likely to Continue Talks Next Week
November, 09, 2013 - 14:32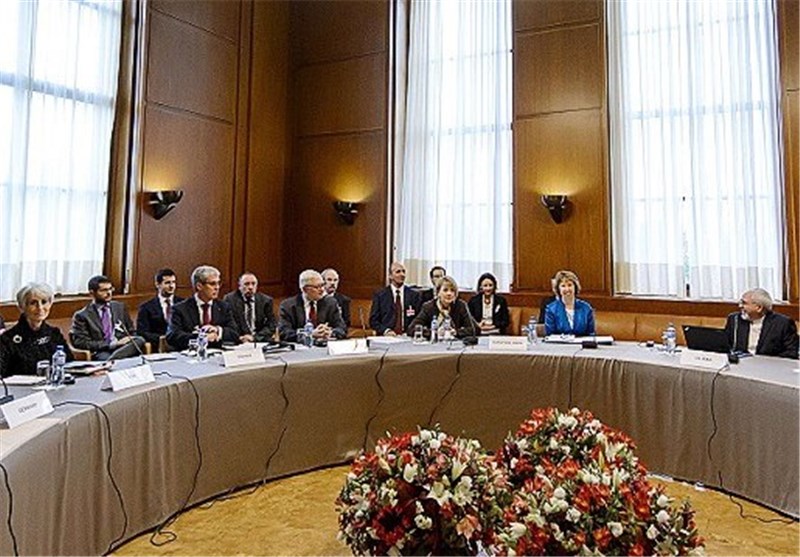 TEHRAN (Tasnim) – Sources close the Group 5+1 (the five permanent UN Security Council members plus Germany) said the next round of talks between the six world powers and Iran is likely to be held early next week.
According to Tasnim dispatches, there have been reports that a new round of talks between Tehran and the G5+1 members is expected to start next week.
Western delegations are now in contact with their capitals in a bid to brief senior officials about the outcomes of negotiations held in the last two days.
"The negotiations have reached (a) critical, very sensitive situation, and it needs decisions at higher levels," Iranian Deputy Foreign Minister Abbas Araqchi told reporters in Geneva.
More meetings are expected to be held among parties on the sidelines of today's talks.
Reports from Geneva suggest that the third day of talks may be delayed since Russian Foreign Minister Sergei Lavrov is on his way to Geneva and expected to arrive in the city at 13:00 local time (1200 GMT).
The expected arrival of Russian foreign minister and China's foreign minister or his deputy has fueled optimism that the presence of a full complement of top diplomats from the six countries negotiating with Iran was the prelude to the announcement of a deal.
The French, German and UK Foreign Ministers - Laurent Fabius, Guido Westerwelle and William Hague - are also in Geneva.
US Secretary of State John Kerry, who interrupted the itinerary of his tour to the Middle East and North Africa to join the talks, had earlier said that there were still "important gaps" between Iran and world powers.
He met his Iranian counterpart Mohammad Javad Zarif and top EU diplomat Catherine Ashton for five hours on Friday evening.