Iran, World Powers Hopeful about Upcoming Deal after Intensive Talks
TEHRAN (Tasnim) – Both top Iranian negotiator and the EU foreign policy chief, who chaired three days of intense talks with Iran on behalf of the G5+1 countries, said the Geneva talks have made progress, adding that they are hopeful to reach an agreement soon.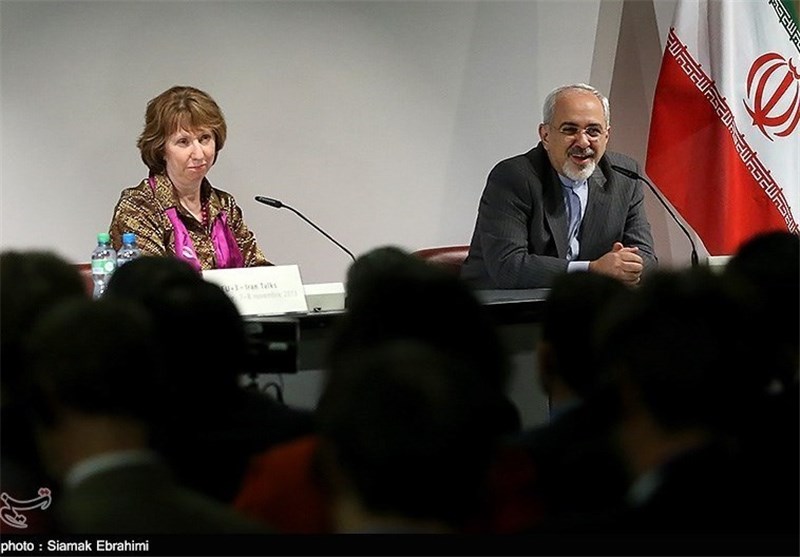 Iran and the G5+1 (the five permanent members of the UN Security Council plus Germany) concluded three days of detailed negotiations over Tehran's nuclear program in the Swiss city of Geneva early on Sunday.
At the end of the talks, Mohammad Javad Zarif, the Iranian foreign minister and the lead negotiator, had a joint press conference with the European Union Foreign Policy Chief Catherine Ashton.
Zarif said in the press conference that progress had been made during the "productive" talks and that the two sides had reached an agreement on a number of issues.
He said all parties were "on the same wavelength" and "there was the impetus to reach an agreement".
The Iranian foreign minister also noted that he was not disappointed with the outcome, and that the talks were "something we can build on".
Catherine Ashton, for her part, told the press conference that there had been a lot of "concrete progress but some differences remain".
She said the negotiating sides have agreed to resume talks on 20 November, again in Geneva.
"Our objective is to reach a conclusion and that's what we will come back to try and do," she told reporters.
Meanwhile, US Secretary of State John Kerry told reporters, "We have not only narrowed differences and clarified those that remain but we made significant progress in working through the approaches to this question of how one reins in a program and guarantees its peaceful nature."
"There is no question in my mind that we are closer now than we were before," he said.