Maldives Supreme Court Postpones Runoff in Presidential Race
TEHRAN (Tasnim) - Maldives Supreme Court early on Sunday morning blocked a second round run off to elect a new president and postponed the revote to Nov. 16 amid deep political infighting, local media reported.
November, 10, 2013 - 15:16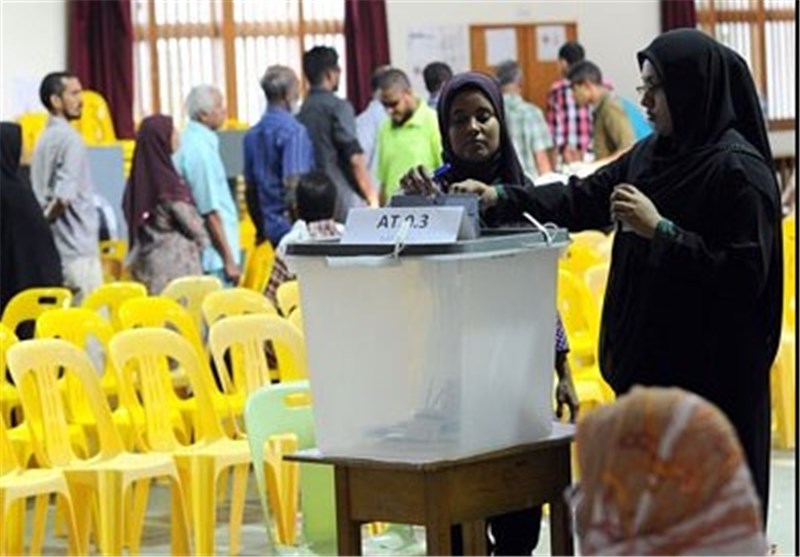 The Supreme Court order issued in the wee hours of Sunday morning carries only the stamp of the highest court, Xinhua reported.
It stated that by holding the runoff the very next day to the first round could undermine the constitutional rights of many people.
Hence the court finds that Nov. 16 is the best date to hold the runoff, the order said.
The two top polling candidates' former President Mohammad Nasheed and Progressive Party of Maldives candidate Abdulla Yameen was expected to face off to decide the next president of the Maldives on Sunday.
"The order was issued after Jumhoory Party (JP) youth wing President Moosa Anwar asked the Supreme Court to postpone the runoff of the presidential re-vote scheduled for Sunday," local media outlet Haveeru reported.
The return of the second round to Nov. 16 comes after candidates agreed to push forward the date to Nov. 10 to avoid a Constitutional void as a new president has to be sworn in by Nov. 11.
However, the Supreme Court on Saturday allowed outgoing President Waheed to remain as president until a replacement is elected.
This is the third attempt being made to elect a president in the Maldives.