Iran Taking Steps to Replace Aging Civil Aviation Fleet
TEHRAN (Tasnim) – Iran has purchased two dozen passenger planes in the last seven months and will soon add another 7 to its fleet, said the former head of Iranian Civil Aviation Organization on Sunday.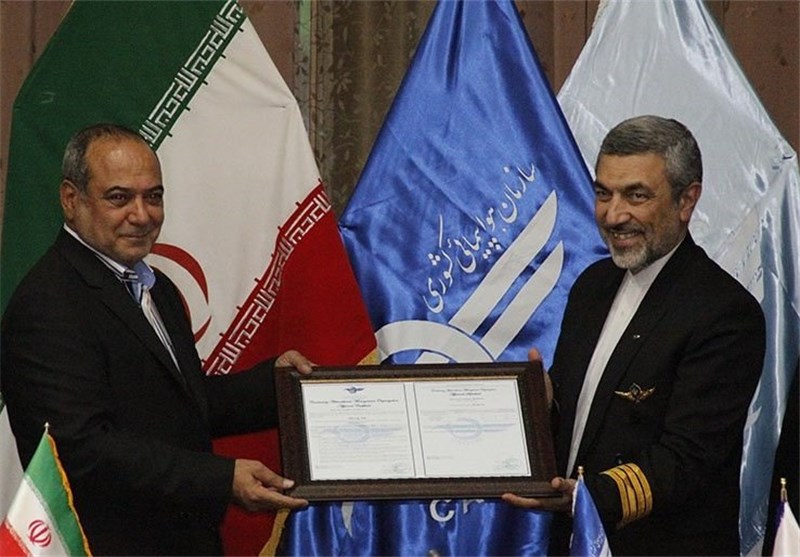 Hamid Reza Pahlevani said the country added 21 passenger planes to its fleet in the previous Iranian calendar year (ended March 20, 2013) and that it has purchased 24 other planes in the current year, of which 3 Airbus-120 have been purchased in the last three weeks.
Pahlevani had also said on August 30 that the country plans to boost its national civil fleet by increasing the number of passenger planes to 500 in the next 12 years, with the aim of lowering the average age of its national aerial fleet.
"As per negotiations with the investors, 7 more aircraft will join the fleet soon. Also, through government financing six brand new airplanes can enter service," he added.
Also commenting on Iran's aviation industry, Pahlevani said, "18 local airlines with more than 243 planes operate more than 1,100 domestic and international flights every day."
Iran has several private and public airline companies in operation. The oldest is the state-run Iran Air.
The expansion of Iran's civil aircraft fleet comes despite the US-led sanctions against the country's civil aviation industry since the victory of the Islamic Revolution in 1979.
According to the sanctions, international companies are banned from selling aircraft or their spare parts to Iran.
Iran is currently cooperating with Ukraine in the production and operation of the Antonov-140 airliner, which can carry 52 passengers.
After purchasing the production license for the An-140 from Ukraine in 2000, Iran built its first Iran-140 passenger plane in 2003.