Iran, IAEA Issue Joint Statement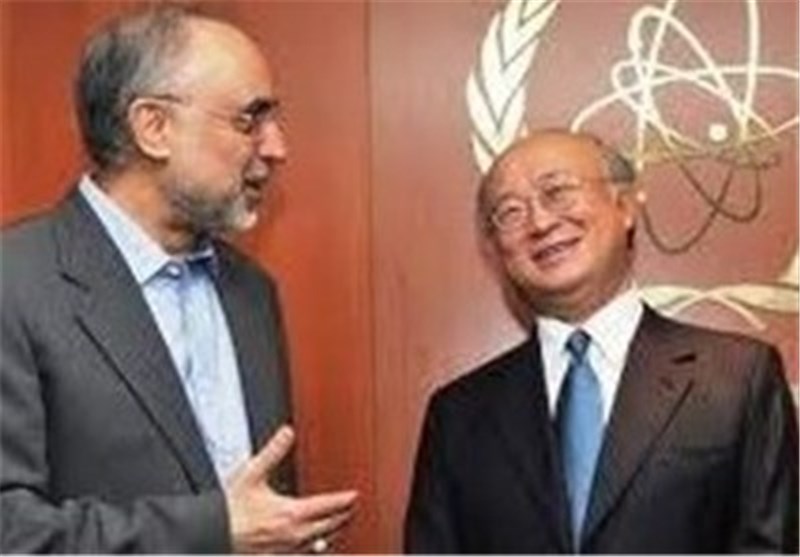 TEHRAN (Tasnim) – Iran and the International Atomic Energy Agency (IAEA) on Monday inked a joint statement with the aim of resolving the disputes over the country's peaceful nuclear program.
The statement was signed jointly by Head of the Atomic Energy Organization of Iran (AEOI) Ali Akbar Salehi and UN Nuclear Agency Chief Yukiya Amano, who arrived in Tehran earlier in the day.
The two sides have agreed on a roadmap for cooperation by issuing the statement.
IAEA chief had said at Vienna airport before departing for Iran that he hopes the meeting would produce concrete results on how the two sides move forward to resolve all outstanding issues to ensure that Iran's nuclear program is exclusively for peaceful purposes.
"We are coming to a very important point," he added.
Tehran and the UN nuclear agency wrapped up a round of technical nuclear talks at the headquarters of IAEA in Vienna, Austria, on October 29.
After the two-day negotiations -- the 12th round of such meetings since January last year – the two sides issued a joint statement in which they described the discussions as substantive.