Iran-G5+1 Agreement to Improve Regional Situation: Lebanon Speaker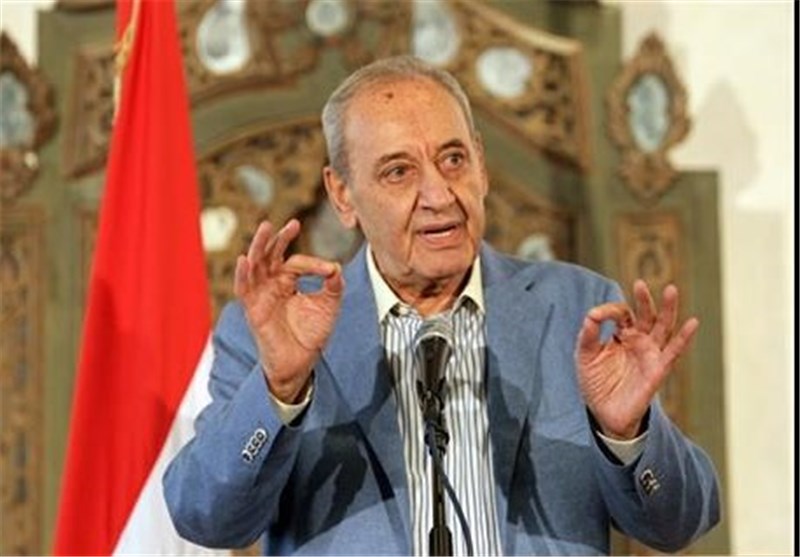 TEHRAN (Tasnim) – Positive effects of a possible nuclear agreement between Iran and six world powers will have favorable effects on the entire region, including Lebanon, the Lebanese Parliament Speaker Nabih Berri said.
Such an agreement, if reached, would have far-reaching positive effects on the whole region , including lebanon, said the Lebanese parliamentarian in an interview with Al-Jumuriyya daily, published on Tuesday.
"In case a nuclear agreement is reached between Iran and the G5-plus-1 (comprised of the five UN Security Council veto powers and German), it would be the first time in history that a US administration, under President Obama's rule, has taken steps to secure the US interests regardless of the interests and pressures of the Zionist regime," he said.
The Islamic Republic and the G5+1 concluded three days of detailed negotiations over Tehran's nuclear program in Switzerland early on November 10 without resolution.
At the end of the talks, Zarif had a joint press conference with European Union foreign policy chief Catherine Ashton, who chaired the intense talks with Iran on behalf of the G5+1 countries, saying that progress had been made during the "productive" talks and that the two sides had reached agreement on a number of issues.
He said all parties were "on the same wavelength" and "there was the impetus to reach an agreement."
The Iranian foreign minister also noted that he was not disappointed with the outcome, and that the talks were "something we can build on."
Catherine Ashton, for her part, said the two sides had made "concrete progress" in the talks, which she described as "intense and constructive discussions," but added that some issues remained to be resolved in future talks. "Our objective is to reach a conclusion and that's what we will come back to try and do."
She said the negotiating sides have agreed to resume talks on November 20, again in Geneva.
Also, British Foreign Secretary William Hague sounded somewhat optimistic, saying that he believed progress had been made in Geneva and it was vital to keep up the momentum.
"On the question of will it happen in the next few weeks, there is a good chance of that. A deal is on the table and it can be done. But it is a formidably difficult negotiation, I can't say exactly when it will conclude," he said.
Zarif told the French daily Le Monde before the latest round of talks that "an agreement can be reached this week in Geneva and, if that's not the case, it will not be a disaster if progress is made."