Typhoon Haiyan Kills 5 in China
TEHRAN (Tasnim) - Typhoon Haiyan left at least five people dead in China, the State Flood Control and Drought Relief Headquarters said.
November, 12, 2013 - 12:25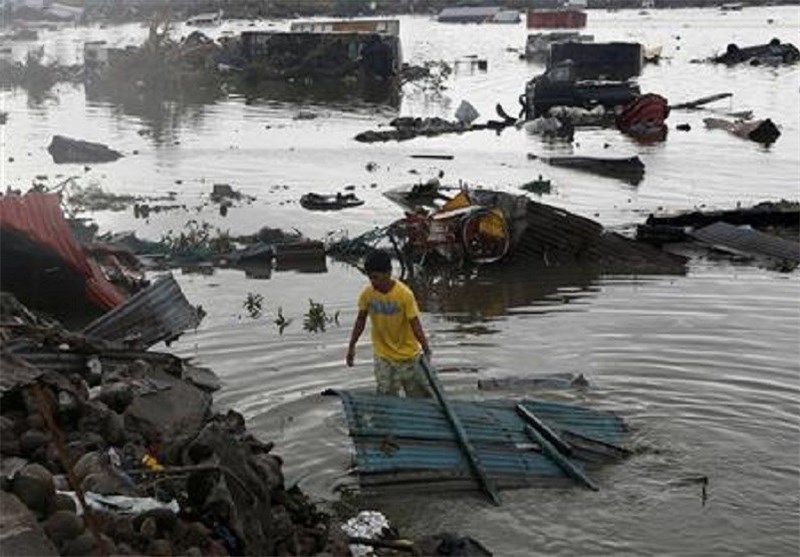 The victims included four people in the southern island province of Hainan and one in south China's Guangxi Zhuang Autonomous Region, said the headquarters.
Haiyan, the strongest typhoon in the world so far this year, arrived in Guangxi on Monday morning after having wreaked havoc in the Philippines and Vietnam, Xinhua reported.
It has brought rainstorms and floods to Guangxi and Hainan, destroying houses and damaging farmland.
The National Meteorological Center said Haiyan is moving northeastward and is expected to weaken on Monday evening or on Tuesday morning.