Iran to Intensify Drilling Activities in Shared Oil Field
TEHRAN (Tasnim) – Iran is planning to get the most out of an oil field its shares with neighboring Iraq, by setting up more drilling rigs in the west of the country.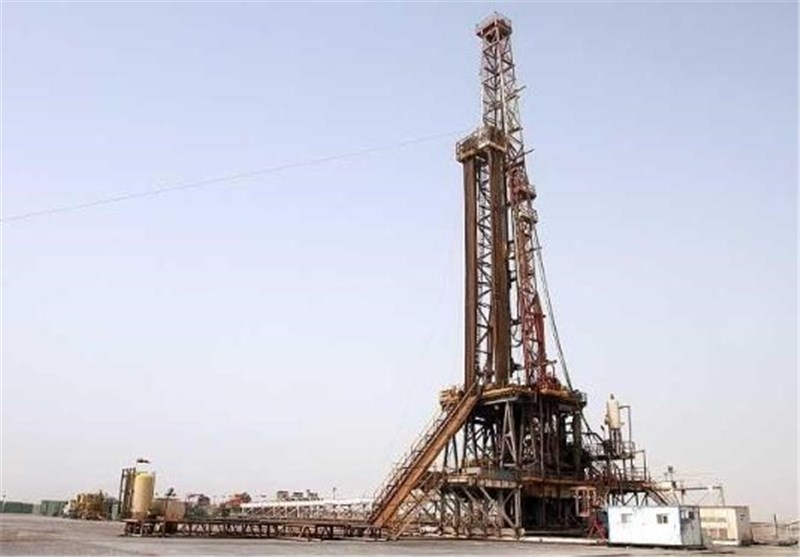 Iranian oil officials have decided to speed up drilling operations in Azar oil field with the aim of developing the upstream oil project in west of the country.
The Azar oil field, whose drilling operations began in October 2012, is located in southeast of Mehran town in the western Iranian province of Ilam.
The shared oil field has some 2.5 billion barrels of proven oil reserves.
Recoverable oil reserves of the field are estimated at 400 million barrels with total value of 40 billion dollars, estimating the price of each barrel at 100 dollars.
Daily output at Azar oil field is planned to hit 30 thousand barrels per day in a 36-month period, and 65 thousand barrels per day after 55 months.
The field, which holds crude with an API (American Petroleum Institute) gravity of 32 degrees, was first planned to be developed by Russian company Gazprom. But after long negotiations, the company was set aside from the project and an Iranian consortium replaced it.
"We eventually came to the conclusion to cut our cooperation with this company in Azar oil field and strike a deal with a domestic contractor," former Managing Director of the National Iranian Oil Company (NIOC) Ahmad Qalehbani said in October 2011.
"Unfortunately, the Russian Gazprom company delayed fulfilling its undertakings and the NIOC had given it repeated warnings, which were never heeded," he continued.
In November 2009, Gazprom Neft, the oil arm of Gazprom, and the National Iranian Oil Company signed a memorandum of understanding to collaborate in the development of oil fields and to study the development of two other Iranian oilfields, Azar and Changule.
Development of Azar oil field requires drilling 19 wells that are to be drilled by Persian Oil And Gas Company as a subsidiary of Oil Industries' Engineering And Construction Company, National Iranian Drilling Company (NIDC) and Global Petro Tech Company.