Salehi: Iran Was Forced to Enrich Uranium to 20% Purity
TEHRAN (Tasnim) – Iran did not intend to produce 20% enriched uranium but had to do so after western countries refused to provide it with the fissile material and its reserves were running out, said the country's Atomic Energy Organization chief on Tuesday.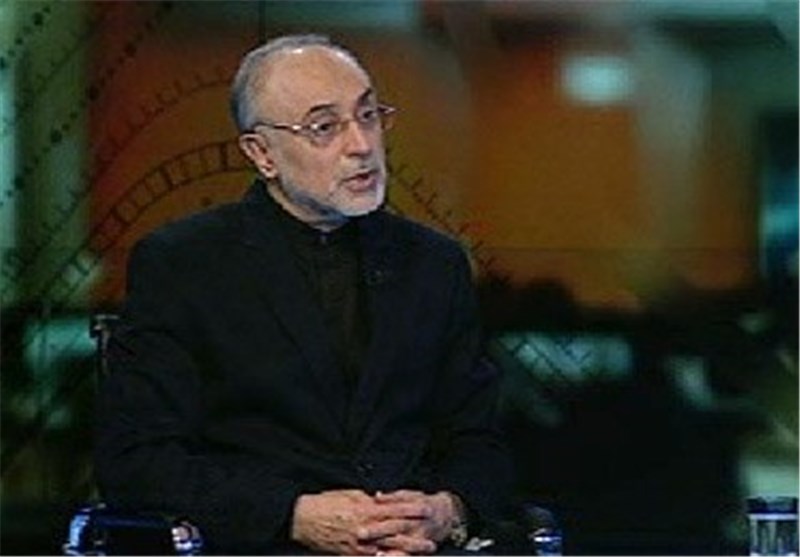 "Our reserves were running out and they (the westerners) refused to provide this fuel for us," said Ali Akbar Salehi in a televised interview on Tuesday, something that compelled the Iranian scientists to produce the fuel in a period of 18 months.
"Presently our research reactors are running on 20% uranium that has been produced inside Iran," he said.
Commenting on the prospect of talks between Iran and six world powers over Iran's nuclear program, Salehi sounded a note of optimism saying that "we will soon get out of this crisis which I'd like to call an artificial one."
"The western countries have come to this conclusion that a prolonged crisis would be in the interest of no side and that they need to look for an exit."
He described talks with the International Atomic Energy Agency as legal-technical, saying that agreement with the IAEA would have positive effects on the talks with the G5+1 and IAEA board of governors.
Salehi lashed out at Israel for trying to derail nuclear talks between Iran and the G5+1, saying, " Through its mischiefs, the Zionist regime made France adopt an unwise stance in the course of the latest round of nuclear talks."
Iran and the G5+1 (the five permanent members of the UN Security Council plus Germany) wrapped up three days of intensive talks over Tehran's nuclear program in the Swiss city of Geneva in early Sunday.
Failing to close a deal, the sides have agreed to resume talks on November 20, again in Geneva.
French Foreign Minister Laurent Fabius opposed a draft deal with Iran that needed to be unanimously approved by the G5+1, saying the terms of a preliminary accord were too easy on Tehran.
Fabius broke an informal rule of the six-nation diplomatic group that has been negotiating with the Iranians by going public with his criticism of the preliminary deal, which was aimed at opening the way for comprehensive negotiations over the nuclear program.
Meanwhile Iran has reached an agreement with the UN nuclear watchdog over its nuclear program. The deal opens the way for UN inspectors to gain better access to two key nuclear sites in Iran.
Under the accord signed with the IAEA on Monday, Iran agreed to give inspectors access within the next three months to two key nuclear sites: the country's main uranium mine at Gachine, near Bandar Abbas, and a plant that produces heavy water, a coolant to be used in Iran's Arak nuclear research reactor that is to produce radioisotopes.
Apart from managed access to the two sites, Iran has also agreed to provide information on all new research reactors and to identify 16 sites designated for the construction of nuclear power plants. The accord also requires Iran to clarify its stance on additional enrichment facilities and on laser enrichment technology.