Italy's Berlusconi Struggles to Keep Party United
TEHRAN (Tasnim) – Italian center-right political leader Silvio Berlusconi is struggling to control his divided party ahead of a meeting on Saturday that could confirm a deepening split in its ranks and threaten the stability of Prime Minister Enrico Letta's fragile coalition.
November, 15, 2013 - 16:48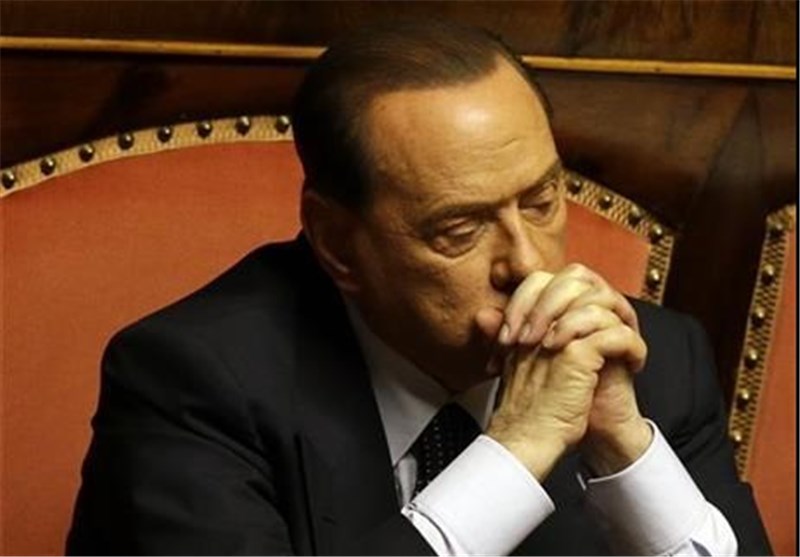 After months of tension between rival factions, the congress, which will seal the rebranding of Berlusconi's People of Freedom group (PDL) into Forza Italia, the name of his original political movement, could be the moment that decides the future of the party.
With frantic meetings and telephone calls still underway on Friday, a truce could be patched up before it comes to a showdown, but the tensions have underlined the instability still threatening Italy despite an uneasy truce following Berlusconi's failed attempt to bring down Letta's government last month.
Berlusconi, facing near-certain expulsion from parliament after his conviction for tax fraud in August, has demanded that PDL ministers quit the government where they have shared power with Letta's center-left Democratic Party since last February's deadlocked election.
He has been defied by a moderate group around former PDL secretary Angelino Alfano, which could eventually break away into a new party and which has been engaged in bitter sniping with hardline "hawks" loyal to Berlusconi.
The venom has worsened an already difficult climate for Letta, with the constant bickering over Berlusconi's legal problems and issues like the hated IMU property tax preventing any sustained attempt at economic reform.
Berlusconi, furious over the conviction which he says was politically motivated, has been further enraged by the rebellion, which has posed the most serious threat to his authority since his entry into politics two decades ago, Reuters reported.
However it may not be until November 27, when the Senate is due to vote on stripping him of his seat in parliament after the tax fraud conviction, that the final crisis erupts.
Economic data this week showed Italy still stuck in a recession that has lasted more than two years and the infighting underlined what President Giorgio Napolitano referred to on Thursday as a "venomous and unstable" political climate which has blocked reform.