Peres Wants Israelis to Show Respect for US
TEHRAN (Tasnim) - President Shimon Peres urged Israelis on Friday to show respect for the United States, seeking to soothe relations with Tel Aviv's most powerful ally that have been strained over Iran.
November, 15, 2013 - 16:43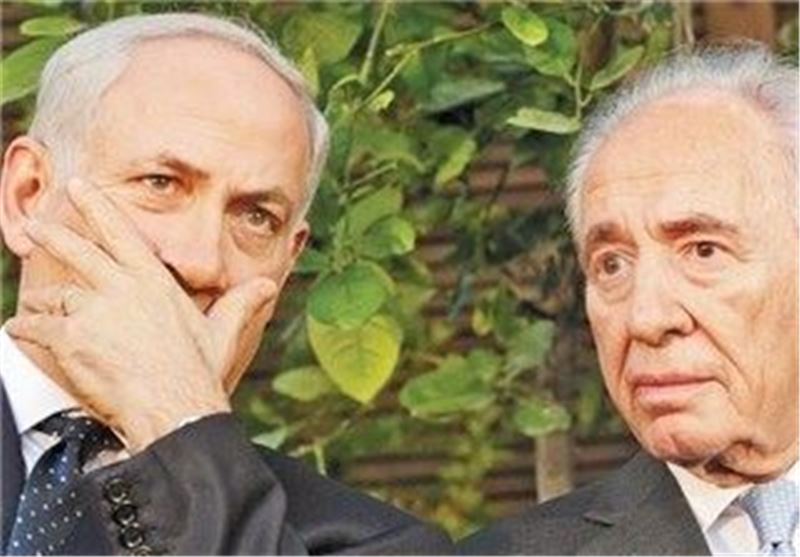 Prime Minister Benjamin Netanyahu has condemned a proposal, endorsed by Washington, to reduce sanctions if Iran suspends parts of its nuclear program. Several ministers have also harshly criticized Washington, prompting Peres to intervene.
"We must not underestimate the importance of this friendship. There can be disagreements, but they must be conducted with a view to the true depth of the situation," Peres said in comments released by his office, Reuters reported.
"If we have disagreements we should voice them, but we should remember that the Americans also know a thing or two. We are not the only ones," he said.
Although Peres's position as president is largely ceremonial, he is a widely-respected elder statesmen and his comments will be welcomed by Washington.
Netanyahu and US President Barack Obama have often tussled over Tehran, but tensions flared last week when Israel discovered the terms of a deal that world powers are due to discuss again with Iran in Geneva next week.
Israel says tough sanctions must remain until Iran dismantles its entire uranium enrichment program, arguing that anything less would enable it to develop nuclear bombs.
Iran denies it is seeking nuclear weapons and accuses Israel, which is widely believed to have the Middle East's only nuclear arsenal, of hypocrisy.
Iran, a signatory to the nuclear non-proliferation treaty, says it is entitled to enrich uranium for peaceful purposes under the treaty and that numerous inspections by the UN nuclear agency's teams have not found any deviation in the peaceful nature of the country's nuclear program.
Israel, on the other hand, has not signed or ratified the NPT and is assumed to have a large arsenal of nuclear weapons. It has been the only obstacle to the realization of a nuclear-weapons-free Middle East.
Israel is believed to possess anywhere from 75 to as many as 400 nuclear weapons, including thermonuclear weapons in the megaton range. Israel has never confirmed or denied being in possession of the arms.
Israel has not been content to have only nuclear and biological weapons but also has chemical weapons as well since it has signed but not ratified the Chemical Weapons Convention.
US Secretary of State Kerry said Netanyahu was over-reacting to the proposed deal and a State Department spokeswoman dismissed an Israeli estimate of its impact on sanctions as "inaccurate, exaggerated and not based in reality".
Netanyahu has said he would not be bound by the terms of the Iran deal and reiterated that Israel could take unilateral military action against Tehran if necessary.
Relations with Washington have also been strained over the lack of progress in the so-called peace talks with Palestinians, with Kerry calling Israeli settlement building "illegitimate".
A minister in Netanyahu's inner security cabinet, Naftali Bennett, flew to Washington this week to urge members of Congress, many of whom are very close to Israel, to reject the proposed Iran deal.
"I think more and more members of the House and Senate understand now ... that the deal being formed is a deal that removes the sanctions without dismantling the Iranian nuclear machine," Bennett told Israel Radio on Friday.