Maldives Holds Run-Off Election after Delays, Protests
TEHRAN (Tasnim) - The Maldives held a run-off presidential election on Saturday that the Indian Ocean archipelago's 240,000 voters hope will end two years of political turmoil.
November, 16, 2013 - 14:49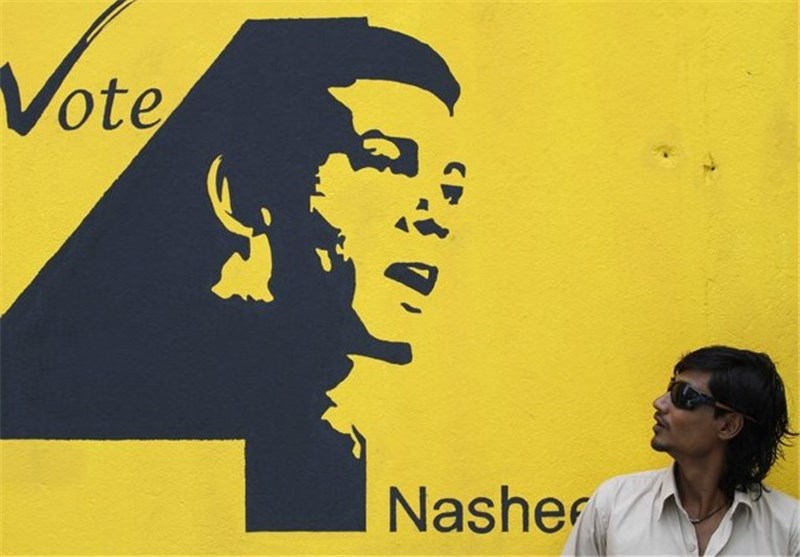 Three previous attempts to elect a new leader of the have been annulled or postponed in as many months, as election favorite Mohamed Nasheed and the parliament have clashed with a political old guard backed by the Supreme Court.
Nasheed, who became the Maldives' first democratically elected president in 2008, left office last year in what he says was a coup. He won 47 percent of first round votes a week ago, short of the 50 percent needed to avoid a run-off.
He is up against Abdulla Yameen, a half-brother of Maumoon Abdul Gayoom, who ruled the holiday island paradise for 30 years and is considered a dictator by opponents and rights groups, Reuters reported.
The term of the incumbent president, Mohamed Waheed, expired on November 11, but when the Supreme Court delayed the second round of voting following demands by Nasheed's rivals, Waheed extended it to fill a constitutional void.
Waheed left for Singapore on Friday, saying: "I do not think there is much I can do from here, things that I cannot do over the phone."
The political upheavals and sporadic violent protests in the capital Male have hit tourism, a vital source of foreign currency, notably resulting in the Maldives being unable to import all the fuel it needs.