Students to Form Human Chain to Show Support for Iran's N. Program
TEHRAN (Tasnim) – Scores of students of Iran's Sharif University of Technology are planning to hold hands in a human chain around the country's Fordo nuclear facility on November 19 to express their support for Iran's peaceful nuclear program.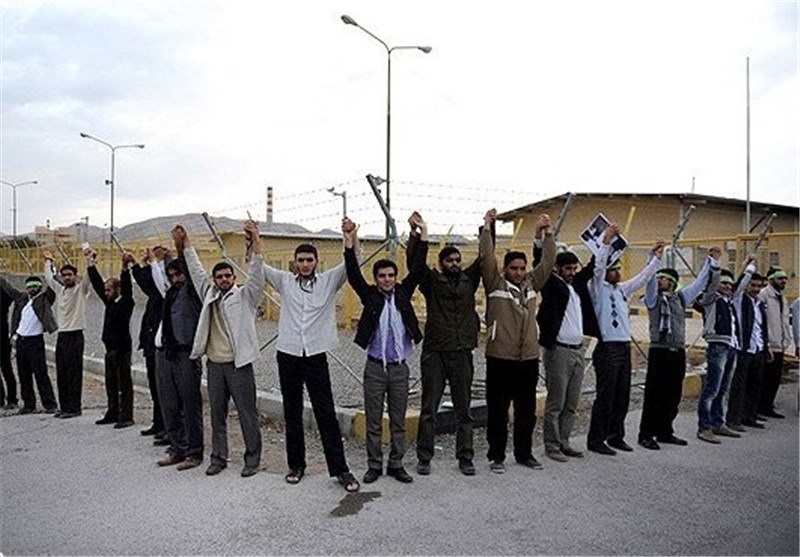 The symbolic gesture of support for Iran's nuclear achievement will see some 150 students forming a human change around Fordo enrichment plant, which is located near the city of Qom, about 150 kilometers south of capital Tehran.
The students, set to attend the event with the slogan "Fordo is Our Heart", say they want to openly express their preparedness to maintain and develop the country's nuclear achievements, with an emphasis on following in the footsteps of those who devoted their lives in this way.
Also in a letter to Head of the Atomic Energy Agency of Iran (AEOI) Ali Akbar Salehi, the students have called on him to join the gathering on Tuesday.
Students from other universities are also likely to join their peers from Sharif University.
The gathering around Fordo enrichment plant will be held a day before the beginning of a fresh round of talks between Iran and the Group 5+1 (the five permanent members of the UN Security Council plus Germany) in the Swiss city of Geneva.
The two sides wrapped up three days of intensive talks over Tehran's nuclear program in the Swiss city on November 10. Negotiations ended without an agreement, although the sides appeared to be close to a deal that would defuse their standoff over the nuclear program.
The sides have agreed to resume talks on November 20, again in Switzerland. The talks will seek to finalize an interim deal to allow time to negotiate a comprehensive, permanent agreement with Iran that would end a 10-year deadlock.
Earlier on September 16, Der Speigel reported that it had learned from intelligence sources that Iran's president was reportedly prepared to decommission the Fordo enrichment plant and allow international inspectors to monitor the removal of the centrifuges.
Shortly afterwards, AEOI Chief Ali Akbar Salehi vehemently denied the entire media claims about closure of Fordo enrichment facility.
"I deny the case," Salehi said on the sidelines of a weekly session of the Iranian cabinet on September 18, when asked about the speculations about closure of the nuclear facility on President Hassan Rouhani's orders.
The United States and some of its allies have repeatedly accused Iran of pursuing non-civilian objectives in its nuclear energy program.
Iran, however, rejects the allegation, arguing that as a committed signatory to the Non-Proliferation Treaty (NPT) and a member of the International Atomic Energy Agency (IAEA), it is entitled to use nuclear technology for peaceful purposes.