Iran Allocates More Resources to Security of Southeastern Borders
TEHRAN (Tasnim) – Iran's border police commander said that some $30 million has been allocated for the security and sealing of borders in the southeastern province of Sistan and Balouchestan, that adjoins both Pakistan and Afghanistan, by the end of the Iranian calendar year (March 20, 2014)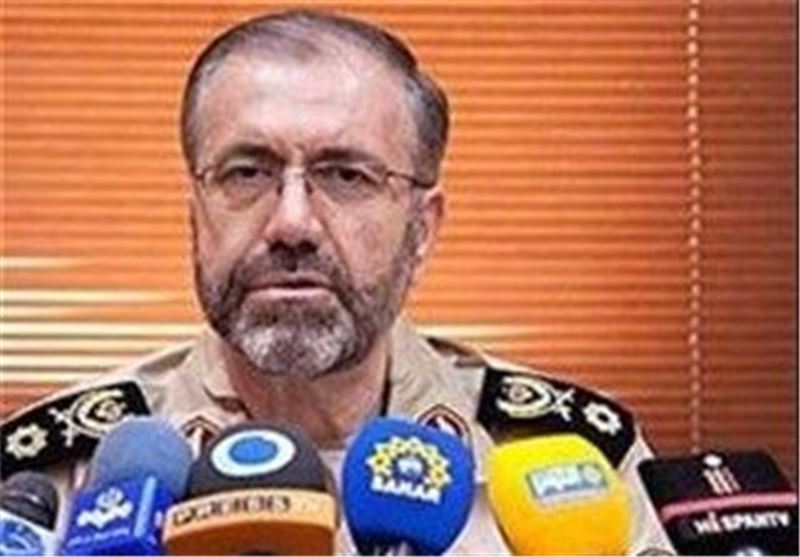 "The amount is 40% of the total budget allocated to the border guards for the whole year," said Brigadier General Hossein Zolfaqari on the sidelines of a session held to look into security, social, border control and political issues of Sistan and Baouchestan provinced headed by the interior minister.
On November 2, Iran's border police commander said that his forces have been able to repel ten terrorist groups which wanted to infiltrate the Iranian territory in recent months.
"Today the battle ground with the terrorist grouplets has been pushed back to the country's borders and the border police forces have managed to head off ten terrorist grouplets which wanted to sneak into the country," the border guards' commander said at a commemoration service for the recently killed border guards.
On Friday, October 25, a group of armed men carried out an ambush attack on a border post in Gazbostan, near Iran's southeastern city of Saravan, on the border with Pakistan which has almost no control over its side of the shared frontier with Iran.
Fourteen Iranian border guards were killed and six were wounded in the terrorist attack.
Iran and Pakistan signed a security agreement in February, intended to take strict measures to combat terrorism as well as human and drug trafficking and other activities posing a threat to the national security of either country.
Iran has spent more than USD 700 million to seal the borders and prevent the transit of narcotics destined for European, Arab and Central Asian countries.
The war on drug trafficking originating from Afghanistan has claimed the lives of nearly 4,000 Iranian police officers over the past 34 years.