French Engineer Kidnapped in Nigeria in 2012 Freed: Hollande
TEHRAN (Tasnim) – A French engineer taken hostage in Nigeria in December 2012, Francis Collomp, has been freed, President Francois Hollande said Sunday.
November, 17, 2013 - 18:22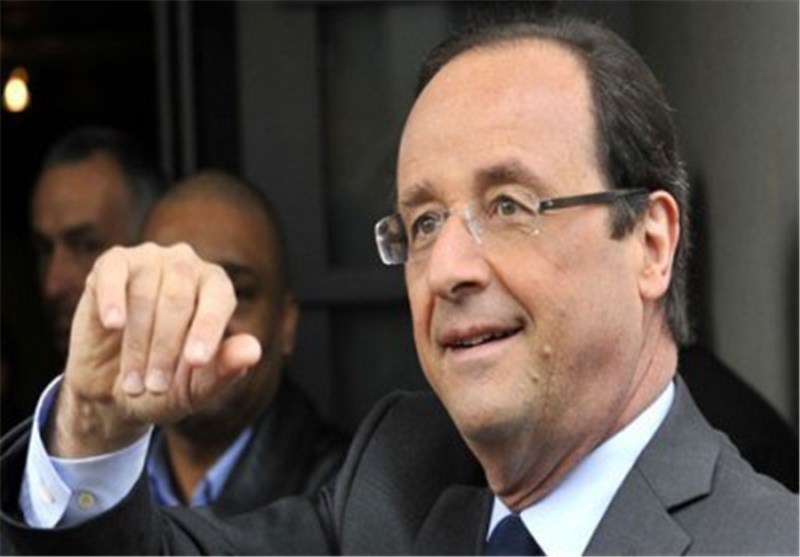 In a statement, Hollande expressed thanks to Nigerian authorities for helping to secure the release of 63-year-old Collomp, but provided no other details of how he was freed.
"The president greets with joy the release of our compatriot Francis Collomp," Hollande said.
"France had never ceased to make every effort to achieve this happy outcome. The president expresses all of his gratitude to Nigerian authorities, with whom France worked in close cooperation, for their decisive action," Hollande said.
"This long-awaited news does not make us forget our seven compatriots who are still being held in Syria, in Mali and in Nigeria. France will continue to work tirelessly for their release."
The statement said Hollande had asked Foreign Minister Laurent Fabius to make his way immediately to Nigeria to receive Collomp, AFP reported.
Collomp was kidnapped by around 30 armed men who attacked the residence of French firm Vergnet, the company for which he is working, in the state of Katsina in northern Nigeria on the border with Niger.
The kidnapping was claimed by Nigerian radical group Ansaru, which has links to extremist group Boko Haram.