Iranian Deputy FM in Moscow for Talks on Syria Crisis
TEHRAN (Tasnim) – Deputy Foreign Minister for Arab and African Affairs Hossein Amir Abdollahian arrived in Moscow on Monday for talks on Middle East developments, and particularly the Syrian crisis.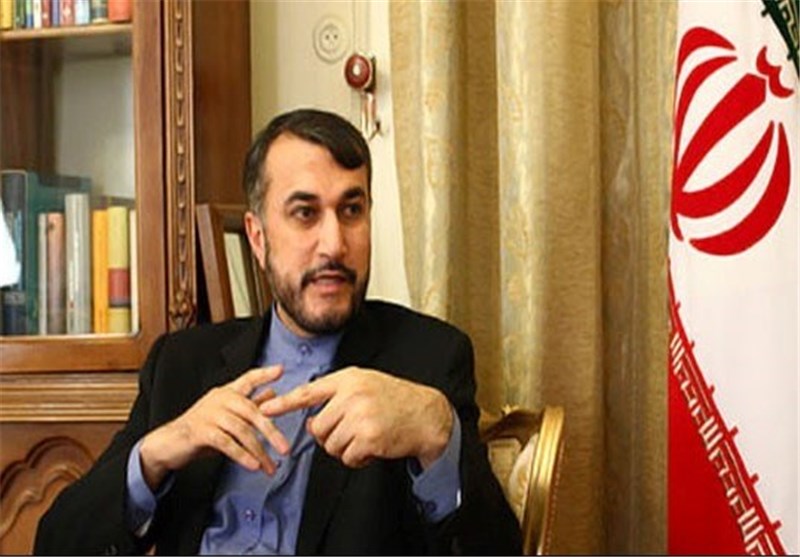 Amir Abdollahian is scheduled to meet President Vladimir Putin's Special Representative on Middle Eastern Affairs and Deputy Foreign Minister Michael Bogdanow.
Amir Abdollahian and Bogdanow have met and conferred on Syrian crisis several times since March 2011 when the unrest which has now turned into a full-blown civil war started.
Amir-Abdollahian had in early November met and conferred with UN-Arab League Special Envoy for Syria Lakhdar Brahimi in Tehran.

Brahimi had visited Egypt and Syria, before coming to Iran as part of efforts to push for holding peace conference on the Syrian crisis which was initially due to take place in Geneva on November 23-24.
The UN says more than 100,000 people have been killed since the unrest began in 2011. More than 2.2 million Syrians have fled to neighboring countries while an estimated 4.25 million have been displaced internally.
The UN, US and Russia had been trying to convene the Geneva 2 meeting by the end of November, although there are indications that it may not take place until at least next month.
The idea of a conference was first mooted in May, and in September UN Secretary General Ban Ki-moon announced a tentative date of mid-November after the Security Council passed a binding resolution on Syrian chemical weapons.