Saudi Arabia, Israel Join Hands to Disrupt Iran-G5+1 N. Talks: MP
November, 18, 2013 - 14:49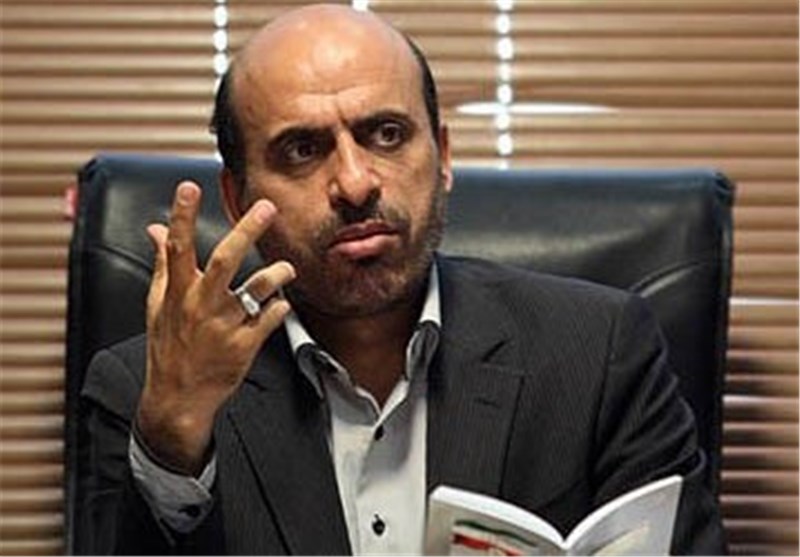 TEHRAN (Tasnim) – A senior Iranian legislator slammed France for its destructive role in derailing the nuclear negotiations between Iran and the six major world powers, saying Paris implemented the Israeli-Saudi scenario to hamper agreement between the sides in Geneva.
"France, as an actor, implemented the scenario of Saudi Arabia and the Zionist regime (of Israel), so that the negotiations would reach a dead end. However, Saudi sheikhs also provided the French government with enormous amounts of money and helped them (the French) to make the talks end without an accord," Mohammad Hassan Asafari, a member of the Iranian parliament's national security and foreign policy commission, told Tasnim on Monday.
His remarks came after Iran and the G5+1 (the five permanent members of the UN Security Council plus Germany) wrapped up three days of intensive talks over Tehran's nuclear program in the Swiss city of Geneva on November 10.
The two sides managed to narrow their differences on Iran's peaceful nuclear program, though they did not reach an agreement at the end of the talks.
A fresh round of negotiations is to be held in the Swiss city on Wednesday, November 20.
France is widely believed to be one of the main reasons behind the lack of a clear consensus among the six major powers involved in nuclear negotiations with Tehran.
And as another sign of Paris' role in blocking a deal over Iran's nuclear program, French President Francois Hollande has traveled to Israel to get brownie points by pledging support for the Zionist regime of Israel.
In his first presidential visit to Israel, Hollande said on Sunday that France will insist on a "serious, solid, credible agreement" in order to "guarantee regional peace and struggle against nuclear weapons proliferation."
"We won't allow anything that is liable to generate doubts about Iran's intentions," the French president said.
In Israel, Hollande laid out four demands which he said must be in place for any deal to be successful. "France is in favour of an interim agreement but on the basis of four points," he said.
"The first demand: put all the Iranian nuclear installations under international supervision, right now. Second point: suspend enrichment to 20 percent. Thirdly: to reduce the existing stock.
"And finally, to halt construction of the Arak (heavy water) plant. These are the points which for us are essential to guarantee any agreement."
On Sunday, Iran's Foreign Minister Mohammad Javad Zarif said Tehran expects the six major world powers to "respect" its right to enrich uranium based on the regulations of the Non-Proliferation Treaty (NPT), stressing that enrichment is a "non-negotiable" right and urged all countries to respect it.
As regards the trend of nuclear negotiations between Iran and the G5+1 members, Asafari warned that France seeks to block an agreement in Geneva talks with the supports it receives from Saudi financiers, and added, "Saudi Arabia and the Zionist regime should know that these talks will yield results, because the US has no way other than reaching an agreement with Iran in the talks."
Meanwhile, a senior US official said on Friday that major powers and Iran are getting closer to strike an interim deal over Tehran's nuclear program, adding it is quite possible an agreement could be reached when negotiators meet November 20-22 in Geneva.
"I don't know if we will reach an agreement. I think it is quite possible that we can, but there are still tough issues to negotiate," said the official, speaking on condition of anonymity.
The French generally take a hard line on the Iranian nuclear program. When it was the so-called EU3 in 2004 and 2005, they were tougher than the British and the Germans.
There are reasons to their latest stance as well. Hollande is in Israel now for a three-day visit and maybe he's trying score some points there. The French have important arms deals with the Saudis. They are also angry at the US because we did not attack Syria after they expressed readiness to join the US in the attack.