Rouhani Calls on Sides to Set Stage for Win-Win Solution in N. Talks
TEHRAN (Tasnim) – The Iranian president told his Russian counterpart that the recent nuclear talks between Tehran and six major world powers in Geneva had made good progress, but added that unjustified demands could obstruct the path to a win-win agreement on Iran's nuclear program.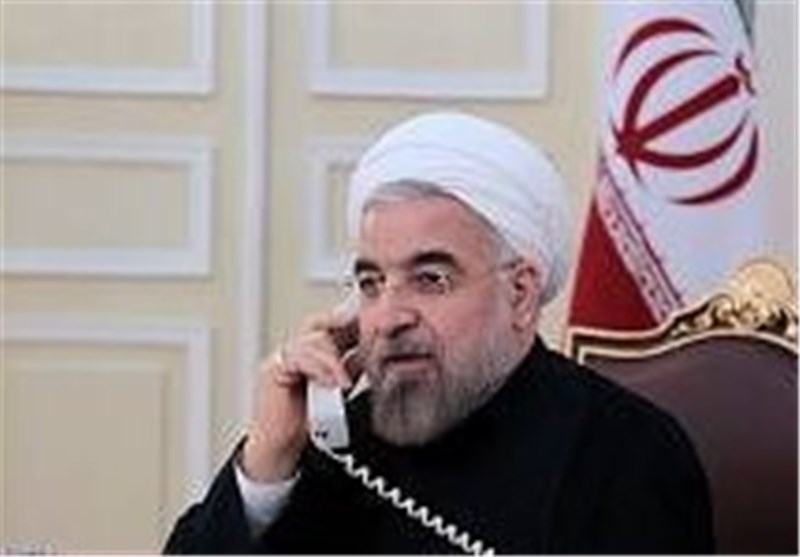 "Good progress had been made in the recent talks (between Iran and the G5+1), but everybody should notice that excessive demands could complicate the process towards a win-win agreement," President Hassan Rouhani said in telephone conversation with Vladimir Putin on Monday, November 18.
The conversation came before a fresh round of nuclear negotiations between Iran and the G5+1 (the five permanent members of the UN Security Council plus Germany) in Geneva on Wednesday.
The two sides wrapped up three days of intensive talks over Tehran's nuclear program in the Swiss city on November 10. Although the negotiations ended without an agreement, the sides appeared to be close to a deal that would defuse their standoff over the nuclear program.
The Iranian president once again affirmed that the country's entire nuclear activities are peaceful, and are overseen by the International Atomic Energy Agency (IAEA).
Rouhani also pointed to his first meeting with Putin on the sidelines of the Shanghai Cooperation Organization (SCO) summit in Bishkek in September, and said, "I am glad the two countries' relations have been set on a constructive path after the recent meeting, and considerable measures have been taken to implement those agreements."
He also expressed the hope that Tehran-Moscow agreements would herald "widespread and long-term ties" between the two countries.
The Russian president, for his part, touched on the positive developments in bilateral relations, and voiced his resolve to strengthen amicable and long-term ties between the two countries.
Putin also expressed optimism about resolution of Iran's nuclear issue, saying there is now a "real chance" to bring the long-running dispute over Tehran's nuclear program to an end.
"A deal was very close in Geneva, and Iran had also very good cooperation that could have lead to a desirable result," Putin said.
He further assured Rouhani that Russia will keep on efforts for the success of the nuclear negotiations.