Spokeswoman: No Halt in Iran's Peaceful N. Activities
TEHRAN (Tasnim) – Iran has not halted or reduced its peaceful nuclear activities, Iranian Foreign Ministry Spokeswoman Marziyeh Afkham announced Tuesday, adding that Tehran expects its negotiating partners to recognize its rights.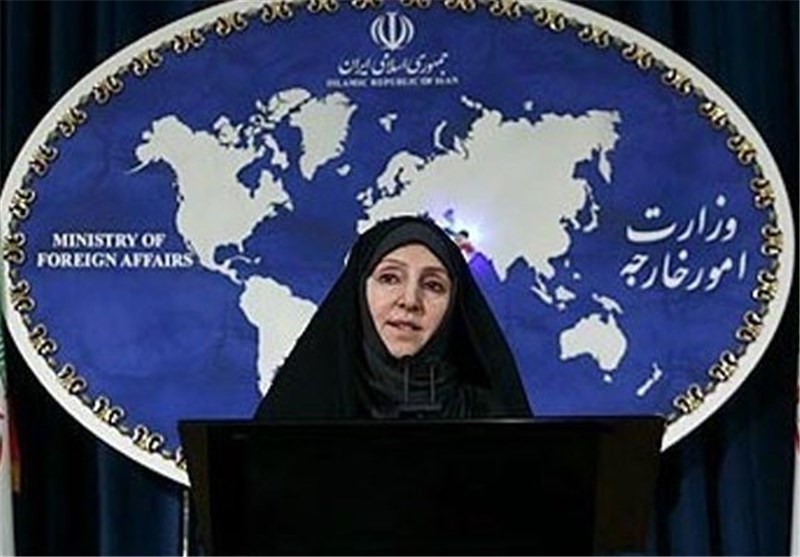 "No decrease or halt has taken place in the path of Iran's nuclear program," Afkham told reporters in her weekly press conference here in Tehran today.
She, however, said the country's nuclear program's plans or technical aspects may not go forward as scheduled due to different reasons but the program has witnessed "no halt".
She further pointed to the upcoming talks between Iran and the six world powers over Tehran nuclear program, and said Iran has entered the negotiation process in good faith and hopes to restore the nation's rights in the talks.
"We hope that the talks would remove the two sides' concerns and at the same time secures the Iranian nation's rights and result in removal of sanctions," Afkham underscored.
In relevant remarks on Monday, Spokesman for the Atomic Energy Organization of Iran (AEOI) Behrouz Kamalvandi said there has been no reduction or halt in the country's peaceful nuclear energy program.
"The general process of the country's peaceful nuclear activities continue vigorously and based on a pre-determined schedule and there has been no halt in any [part] of it," he pointed out.
The remarks came in response to the November 14 report by the UN nuclear watchdog, the IAEA, that Iran has stopped expanding its uranium enrichment capacity since August.
Afkham said that the recent report by the International Atomic Energy Agency (IAEA) about Iran's nuclear program is "balanced."
"This report of the agency is balanced as it is based on the new deal between Iran and the IAEA and on the new cooperation approach," said Afkham in her weekly press briefing.
The report said that the rate of uranium enrichment at the nuclear facility in Natenz had dropped significantly in the past three months, under the new president Hassan Rouhani.
On November 11, Iran and the IAEA signed a cooperation deal to enable the UN nuclear watchdog to have access to more Iranian nuclear facilities for inspection.
According to the agreement signed by Ali-Akbar Salehi, the head of Atomic Energy Organization of Iran, and Yukiya Amano, the chief of the IAEA, Iran will allow the UN nuclear watchdog's inspectors to visit Arak heavy-water production plant and Gachin uranium mine.