Iran to Complete Security Barrier along Southeastern Borders
TEHRAN (Tasnim) – Completing the security barrier along the country's southeastern borders in the province of Sistan and Balouchestan in the current year (to end March 20, 2014) is a top priority for Iran's security apparatus, said Iranian police chief Brigadier General Esmail Ahmadi Moqaddam.
November, 19, 2013 - 17:06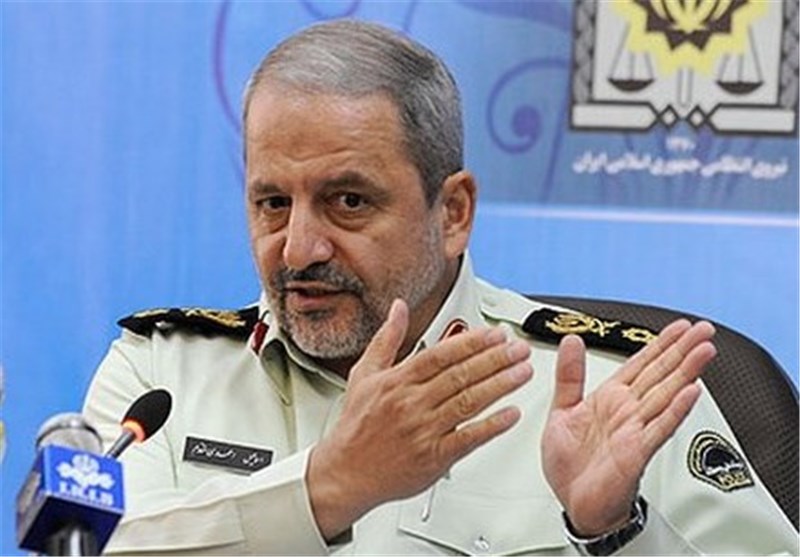 Ahmadi Moqaddam said all the Iranian borders would be sealed, but that Sistan and Balouchestan borders are the first priority in the current year and that the interior minister has promised to provide the required funds for this purpose.
Asked about the vulnerable border areas in the country, the police commander named the border with Afghanistan for drugs trafficking, with Pakistan for infiltration of terrorists and bandits as well as for narcotics and human trafficking, and the border with the Iraqi Kurdistan semi-autonomous region for the presence of terrorist groups.
On November 17, Iran's interior minister said precise and serious border control in the southeastern province of Sistan and Balouchestan is of utmost importance, adding that in the next six months those parts of the border which are still not sealed will be blocked to illegal crossings.
"Serious and precise protection of Sistan and Balouchestan borders is on the agenda and it will take six months from now to seal the yet unblocked parts of our borders and to control them, especially in Saravan region," Interior Minister Abdol Reza Rahmani Fazli said in Zabol.
Iran's border police commander, too, said on November 16 that some $30 million has been allocated for the security and sealing of borders in the southeastern province of Sistan and Balouchestan, that adjoins both Pakistan and Afghanistan, by the end of the Iranian calendar year.
"The amount is 40% of the total budget allocated to the border guards for the whole year," said Brigadier General Hossein Zolfaqari.
On Friday, October 25, a group of armed men carried out an ambush attack on a border post in Gazbostan, near Iran's southeastern city of Saravan, on the border with Pakistan which has almost no control over its side of the shared frontier with Iran, killing 14 Iranian border guards.