Defense Minister Rejects Claims on Clandestine Nuclear Activities
TEHRAN (Tasnim) – Iran's defense minister strongly rejected recent claims by the terrorist group Mujahedin-e Khalq Organization (MKO) about the existence of an undeclared nuclear site in the country, saying they are desperate attempts to sabotage the negotiation process between Iran and the G5+1.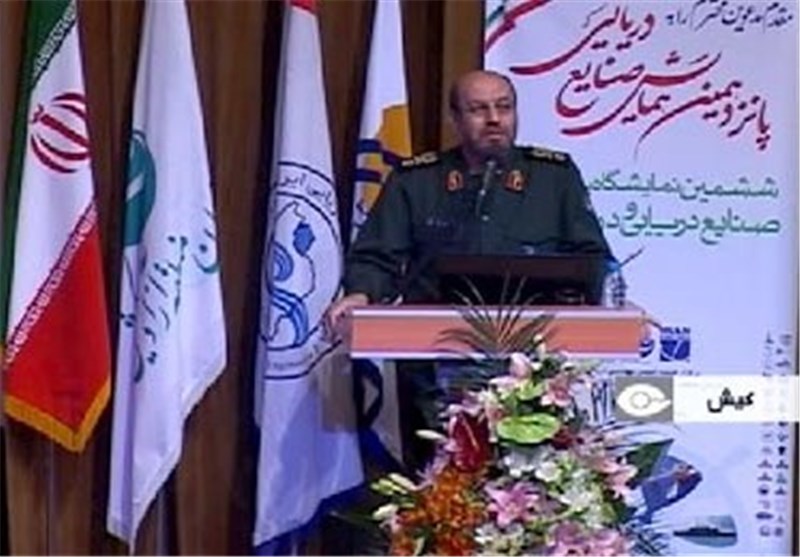 "The defeated Zionist-MKO front has become active once again ahead of another round of Geneva nuclear talks between Iran and the G5+1 countries to derail the process and confuse the world public opinion," said Brigadier General Hossein Dehqan in Isfahan at a ceremony to unveil Iran's newest and largest drone, Fotros.
Brigadier General Dehqan said the Zionists and MKO terrorists have given rise to this baseless claim in an attempt to dent and affect Iran's active and successful diplomacy.
Also, the spokesman for Iran's Atomic Energy Organization (AEOI) Behrouz Kamalvandi said on Tuesday: "In line with their repetitious and unfounded claims about Iran's peaceful nuclear program, the MKO has made baseless statements about the existence of secret nuclear facilities in Iran that are strongly rejected."
Kamalvandi added that the MKO aims to sabotage the positive atmosphere at the ongoing negotiations between Iran and the five permanent members of the UN Security Council - Britain, China, France, Russia and the United States - plus Germany.
Iran and the G5+1 group are set to resume the negotiations over Tehran's nuclear energy program in Geneva on Wednesday.
A group affiliated to the MKO said on Monday it had information that Iran is establishing or completing parallel secret and undeclared sites for its nuclear project. It added the information had been sent to the International Atomic Energy Agency, the UN nuclear watchdog. The IAEA had no immediate comment on the report.
The MKO, which is listed as a terrorist organization by much of the international community, is notorious for carrying out numerous terrorist acts against Iranian civilians and officials, involvement in the 1991 bloody repression of Shiite Muslims in southern Iraq and the massacre of Iraqi Kurds in the country's north under Iraq's executed dictator Saddam Hussein.