Iran's Fordo N. Plant Surrounded by Human Chain
TEHRAN (Tasnim) – Hundreds of Iranians, mainly university students, held hands in a human chain around the country's Fordo nuclear facility on Tuesday to express their support for Iran's peaceful nuclear program.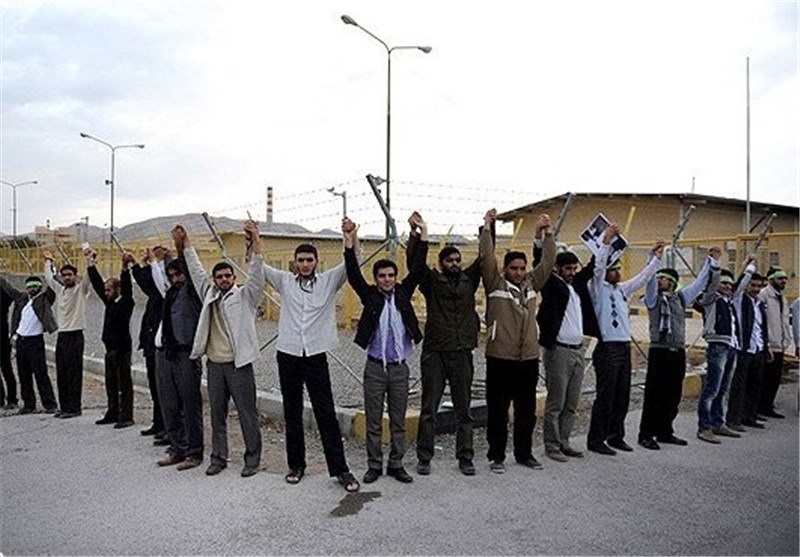 The symbolic gesture of support for Iran's nuclear achievement saw hundreds of people forming a human chain around Fordo enrichment plant, which is located near the city of Qom, about 150 kilometers south of capital Tehran.
The students, chanting slogan such as "Fordo is Our Heart" and "Death to America", said they wanted to openly express their preparedness to maintain and develop the country's nuclear achievements, with an emphasis on following in the footsteps of those who devoted their lives in this way.
The gathering comes before the beginning of a fresh round of talks between Iran and the Group 5+1 (the five permanent members of the UN Security Council plus Germany) in the Swiss city of Geneva.
The two sides wrapped up three days of intensive talks over Tehran's nuclear program in the Swiss city on November 10. Negotiations ended without an agreement, although the sides appeared to be close to a deal that would defuse their standoff over the nuclear program.
The sides have agreed to resume talks on November 20, again in Switzerland. The talks will seek to finalize an interim deal to allow time to negotiate a comprehensive, permanent agreement with Iran that would end a 10-year deadlock.