AEOI Chief Underlines Strong Public Support for Nuclear Program
TEHRAN (Tasnim) – The Iranian nuclear negotiators engaged in talks with the major world powers are after protecting the nation's nuclear rights, head of the Atomic Energy Organization of Iran (AEOI) stated, adding that there is an excellent rapport between the government and nation in all fields.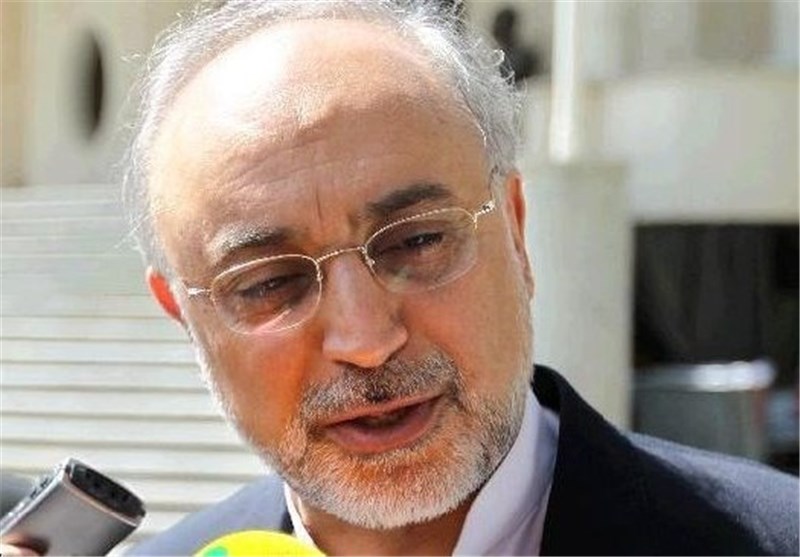 Speaking in a gathering of Iranian students who formed a human chain at the country's Fordo nuclear facility in Qom today, Ali Akbar Salehi assured the attendees that the country's diplomats in the nuclear talks between Tehran and the G5+1 (the five permanent members of the UN Security Council plus Germany) are committed to the same ideals as those of the nation.
Top diplomats representing Iran and the G5+1 are to meet in the Swiss city of Geneva on November 21 to once again discuss Iran's nuclear program.
During the previous round of talks earlier this month, the two sides managed to narrow their differences on Iran's peaceful nuclear program, though there were hitches that stopped them from reaching an interim deal at the end of the talks.
Salehi further noted that the Iranian negotiators are moving within a framework that has been based upon the country's principles, and reiterated that no rights of the Iranian nation would be violated during the forthcoming negotiations.
The AEOI chief on Tuesday joined hundreds of Iranians, mainly university students, who had formed a human chain around the country's Fordo nuclear facility to express their support for Iran's peaceful nuclear program.
The symbolic gesture of support for Iran's nuclear achievement saw hundreds of people gathering around Fordo enrichment plant, which is located near the city of Qom, about 150 kilometers south of capital Tehran.
The students, chanting slogan such as "Fordo is Our Heart" and "Death to America", said they wanted to openly express their preparedness to maintain and develop the country's nuclear achievements, with an emphasis on following in the footsteps of those who devoted their lives in this way.