Bombings against Iran Embassy in Beirut Draw Global Condemnation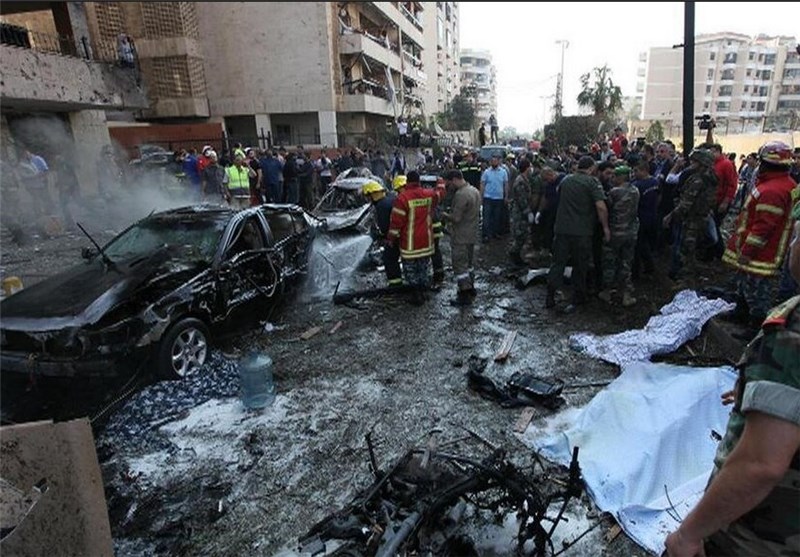 TEHRAN (Tasnim) – Senior officials of different countries and major global bodies condemned the bombing attacks against Iran's embassy in the Lebanese capital of Beirut on Tuesday, which claimed at least 23 lives.
On Tuesday morning, twin explosions occurred around Iran's embassy in Beirut, killing at least 23 people and injuring some 150 others. The Iranian cultural attaché, Ebrahim Ansari, was wounded in the blasts but later succumbed to his extensive injuries in a hospital in Beirut.
The blasts took place two minutes apart, with one man on foot detonating an explosive vest, and the second explosion caused by a car bomb.
After the deadly incident on November 19, Secretary General of the United Nations Ban Ki-moon strongly condemned the "appalling" bombings, and called for the punishment of those behind the terrorist attacks.
"The Secretary General calls on all in Lebanon to recognize that such appalling and indiscriminate acts of violence target all in Lebanon," said a statement issued by Ban's spokesperson on Tuesday.
In separate comment on the same day, US Secretary of State John Kerry also condemned what he called the "senseless and despicable" bomb attacks against Iran's embassy in Beirut, urging all parties to back Lebanon's probe.
"The United States knows too well the cost of terrorism directed at our own diplomats around the world, and our hearts go out to the Iranian people after this violent and unjustifiable attack claimed the life of at least one of their diplomats," John Kerry said in a statement.
British Foreign Secretary William Hague, too, condemned what he described as "shocking terrorist attacks", saying his country was strongly committed to supporting stability in Lebanon.
"I strongly condemn the shocking terrorist attack on the Iranian embassy in Southern Beirut today that has led to such tragic loss of life. I send my condolences to the families of those killed and injured," Hague said on Tuesday.
The European Union, France, Egypt's embassy in Lebanon, Syria, Yemen, as well as Lebanon's caretaker Prime Minister Najib Mikati have all condemned Tuesday's explosions.
And in her weekly press conference yesterday, Iranian Foreign Ministry Spokeswoman Marzieh Afkham said that the Israeli regime was behind the deadly terrorist bombings.
She strongly condemned the twin blasts and said the move was an "inhumane crime and a spiteful measure" by the Zionist Israeli regime and its mercenaries.
The Abdullah Azzam Brigades, an offshoot of al-Qaeda that operates in Lebanon, claimed responsibility for the bombings.