Fabius Condoles Zarif on Beirut Bombings, Condemns Terrorism
November, 20, 2013 - 16:03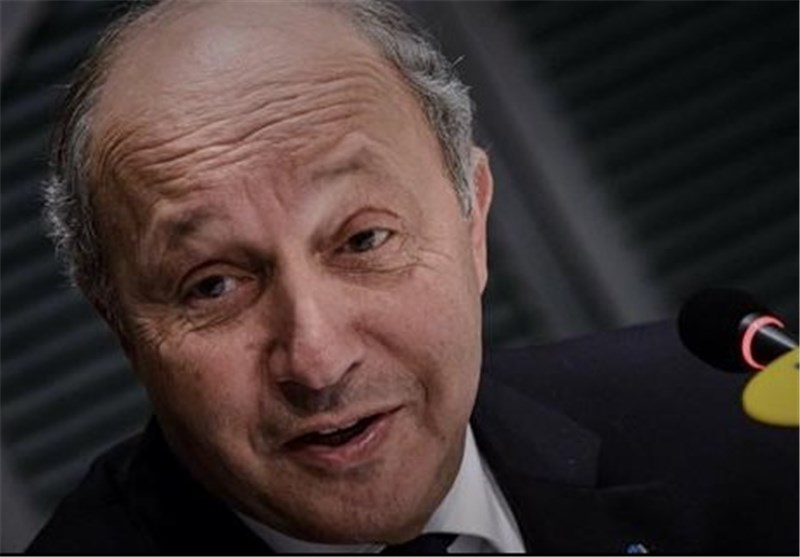 TEHRAN (Tasnim) – French Foreign Minister Laurent Fabius in a condolence message addressed to his Iranian counterpart condemned the Tuesday deadly terrorist bombings in Beirut.
Fabius has in the message condemned all types of terrorism, under any pretext, and by any party, and on behalf of the French nation sympathized with his Iranian counterpart and the bereaved families of the deadly attack.
The French Ambassador to Tehran Bruno Fauche delivered French foreign minister' condolence message to the Iranian Ministry of Foreign Affairs.
Fabius has in the message also referred to the death of the Iranian cultural attaché in the incident, saying that the French government condemns this terrorist act at the highest level.
In related news, the French President Francoise Hollande, too, issued a communiqué on Tuesday and condemned the terrorist attack in Beirut.
Expressing deep sorrow, the French president sympathized with the Iranian and Lebanese family members of the terrorist act's victims.
In another condolence message from France, the Spokesman of the French Foreign Ministry Roman Nadal condemned the Tuesday terrorist attack and sympathized with the Iranian officials.
On Tuesday morning, twin explosions occurred around Iran's embassy in Beirut, killing at least 23 people and injuring some 150 others. The Iranian cultural attaché was wounded in the blasts but later succumbed to his extensive injuries in a hospital in Beirut.
In addition to the attaché, five other Iranians were among the dead.
Secretary General of the United Nations Ban Ki-moon strongly condemned the "appalling" bombings, and called for the punishment of those behind the terrorist attacks.
"The Secretary General calls on all in Lebanon to recognize that such appalling and indiscriminate acts of violence target all in Lebanon," said a statement issued by Ban's spokesperson on Tuesday.
In separate comment on the same day, US Secretary of State John Kerry also condemned what he called the "senseless and despicable" bomb attacks against Iran's embassy in Beirut, urging all parties to back Lebanon's probe.
"The United States knows too well the cost of terrorism directed at our own diplomats around the world, and our hearts go out to the Iranian people after this violent and unjustifiable attack claimed the life of at least one of their diplomats," John Kerry said in a statement.
British Foreign Secretary William Hague, too, condemned what he described as "shocking terrorist attacks", saying his country was strongly committed to supporting stability in Lebanon.
"I strongly condemn the shocking terrorist attack on the Iranian embassy in Southern Beirut today that has led to such tragic loss of life. I send my condolences to the families of those killed and injured," Hague said on Tuesday.