Iran, G5+1 to Commence Nuclear Talks Tonight
TEHRAN (Tasnim) – Iran's top nuclear negotiator, Mohammad Javad Zarif, and the EU foreign policy chief, Catherine Ashton, who represents the six world powers in talks with Iran, agreed that the first session of nuclear talks in Geneva would be held tonight.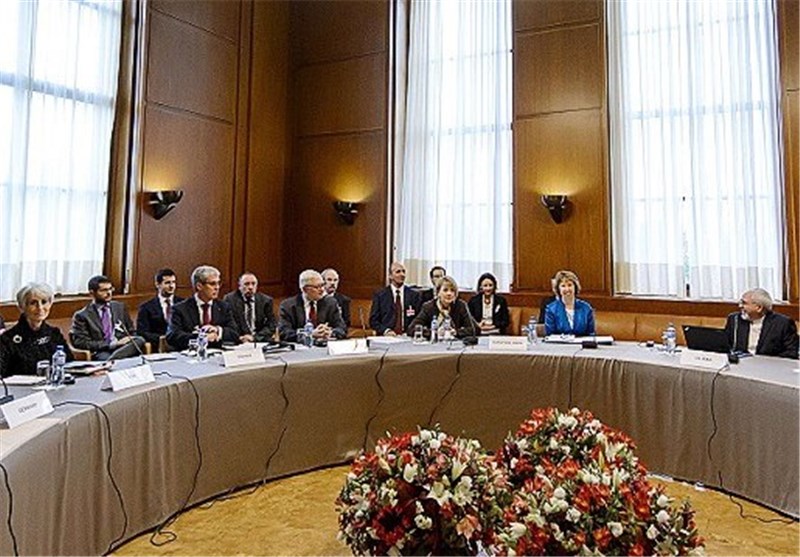 The two senior negotiators made the decision after a bilateral meeting in the Swiss city this afternoon.
During the meeting, which started at 14:30 local time in the Swiss city, Zarif and Ashton reviewed the scheduled programs for the negotiations and set the framework for the upcoming meetings.
The meeting was also attended by the Iranian nuclear negotiators and Helga Maria Schmid, deputy to Catherine Ashton.
According to an agreement in the just-concluded meeting, representatives of Iran and the G5+1 (the five permanent UN Security Council members plus Germany) will start the first session of talks over Tehran's nuclear program today, at 18:00 local time (1700 GMT).
Meanwhile, the six world powers are going to hold a separate internal meeting for consultations and coordination ahead of the forthcoming talks with Iran.
The European Union foreign policy chief's spokesman, Michael Mann, had announced earlier that Catherine Ashton is set to preside over the internal meeting among G5+1 representatives.
In the meantime, there are speculations that foreign ministers of the six world powers might fly to Geneva later.
According to Tasnim dispatches, speculation about the possible visit of G5+1 foreign ministers to Geneva has been fueled after the Intercontinental Hotel rooms were reserved for those top diplomats.
Meanwhile, British Foreign Secretary William Hague has said there is opportunity to reach an agreement in nuclear talks between Iran and the six world powers.
Hague said on Wednesday that a nuclear deal with Iran was within reach as differences between Tehran and the five permanent members of the UN Security Council plus Germany were narrow.
"The differences that remain between the parties are narrow and I believe they can be bridged with political will and commitment," Hague told a news conference in Istanbul, adding "there is an opportunity here to make an agreement."