Zarif Talks with Heads of Int'l Organizations in Geneva
TEHRAN (Tasnim) – Heads of Geneva-based international organizations met and conferred with Iranian Foreign Minister Mohammad Javad Zarif in a working breakfast in Geneva on Thursday.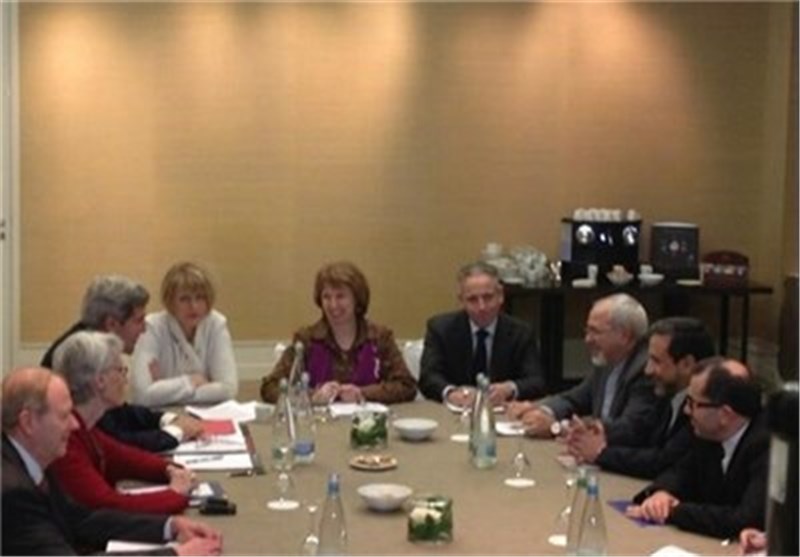 Present at the meeting with the top Iranian diplomat were heads of the UN Office at Geneva (UNOG), World Health Organization (WHO), UN High Commissioner for Refugees (UNHCR), International Labor Organization (ILO), UN Conference on Trade and Development (UNCTAD), International Organization for Migration (IOM), European Economic Commission (EEC), and the UN Institute for Training and Research (UNITAR).
Zarif announced Iran's readiness for effective cooperation with international organizations in their respective fields of activities within the framework of the Islamic Republic's multilateralist approach and its opposition to imposed policies of certain countries.
The Iranian foreign minister also elaborated on Tehran's regional, international and nuclear policies and approach towards international cooperation.
Heads of the Geneva-based international organizations, too, asked for continued dialogue and interactions and improvement of mutual cooperation.
The meeting was held on the sidelines of the Iran-G 5+1 nuclear talks in Geneva.
Senior diplomats representing Iran and the Group 5+1 (the five permanent UN Security Council members plus Germany) are now in the Swiss city and the second day of negotiations over Tehran's nuclear program has started.
This is the second time in a month that Geneva is hosting representatives from Iran and the group of six major world powers. They had three days of intensive talks on November 7-9.
During the previous round of talks, the two sides managed to narrow their differences on Iran's peaceful nuclear program, though there were hitches that stopped them from reaching an interim deal at the end of the talks.