Mann Denies Report of G5+1 FMs' Visit to Geneva
TEHRAN (Tasnim) - Michael Mann, the spokesman of EU foreign policy chief, dismissed a report that quoted him as saying that foreign ministers of the Group 5+1 (the five permanent UN Security Council members plus Germany) would come to the Swiss city of Geneva on Friday.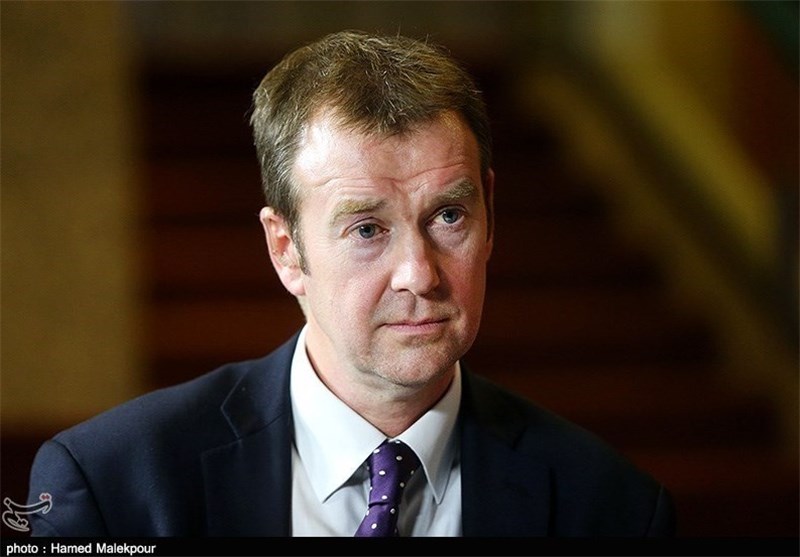 In a message on his Twitter page on Thursday, Mann denied a report on the arrival of G5+1 foreign ministers to Switzerland on November 22.
Sources had earlier quoted Mann as saying that the ministers are expected to arrive in Geneva tomorrow to join delegations of their respective countries in the nuclear talks with Iran.
A fresh round of nuclear talks between senior diplomats representing Iran and the G5+1 is now in progress in Switzerland.
This is the second time in a month that the Swiss city is hosting representatives from Iran and the group of six major world powers. They had three days of intensive talks on November 7-9.
During the previous round of talks, the two sides managed to narrow their differences on Iran's peaceful nuclear program, though there were hitches that stopped them from reaching an interim deal at the end of the talks.
Meanwhile, speculation about the possible visit of G5+1 foreign ministers to Geneva has been fueled after the Intercontinental Hotel rooms were reserved for those top diplomats.
Iran and the G5+1 had a brief and introductory plenary session on Wednesday, focusing mainly on the process of the negotiations.
The negotiating sides agreed to resume the nuclear talks in bilateral meetings between different delegations, at the level of deputy chief negotiators.
In the ongoing talks in Geneva, the team of Iranian negotiators is led by the country's Foreign Minister Mohammad Javad Zarif, while Catherine Ashton oversees diplomacy with Iran on behalf of the six world powers.