Iran's Top Negotiator Says Geneva Talks Reach Point of Disagreement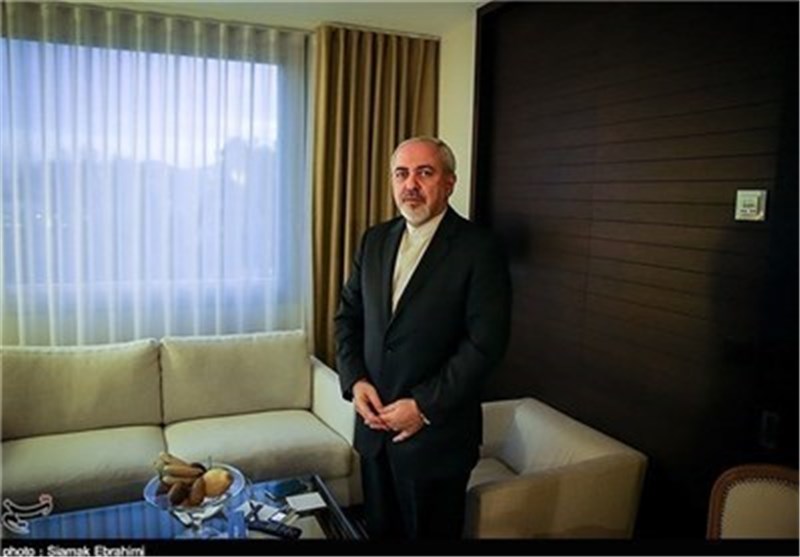 TEHRAN (Tasnim) – Iranian foreign minister said negotiations between Iran and the world powers have entered a phase in which conflicting opinions have been raised, and added that further coordination between delegations and their capitals are needed in this phase.
"After we agreed on some issues, we entered a phase in which disagreements exist, and further coordination between the delegations and their respective capitals was natural in this phase," Iran's Foreign Minister Mohammad Javad Zarif told reporters on Friday.
Zarif made the remarks after wrapping up a bilateral meeting with EU foreign policy chief Catherine Ashton at the Swiss city of Geneva's Intercontinental Hotel this morning.
Foreign Minister Zarif is also Iran's top negotiator in the nuclear talks and Catherine Ashton oversees diplomacy with Iran on behalf of the Group 5+1 (also known as P5+1 or E3+3).
The two high-ranking officials have held several sessions of meetings over the past two days, with the aim of reaching an agreement to help end the 10-year standoff over Iran's peaceful nuclear activities.
Zarif further noted that the talks between Iran and the Group 5+1 (the five permanent UN Security Council members plus Germany) have made "remarkable progress" given the fact that the two sides are in the third day of negotiations.
This is the second time in a month that the Swiss city of Geneva is hosting representatives from Iran and the group of six major world powers. They had three days of intensive talks on November 7-9.
During the previous round of talks, the two sides managed to narrow their differences on Iran's peaceful nuclear program, though there were hitches that stopped them from reaching an interim deal at the end of the talks.
The Iranian top negotiator also made it clear that there is the possibility for conclusion of the nuclear talks on Friday, saying it depends on "goodwill and the political resolve" to reach an agreement.
Also pointing to the speculation about the possible visit of six world powers' foreign ministers to Geneva, Zarif said the developments on Friday have made such visit more probable compared with Thursday's meetings.
"The reports (about foreign ministers' visit) are conflicting. We think we have to get closer to the result, but decision to travel to Geneva depends on G5+1 foreign ministers," Zarif added.