Iran's FM: Talks in Geneva Going Well
November, 22, 2013 - 17:25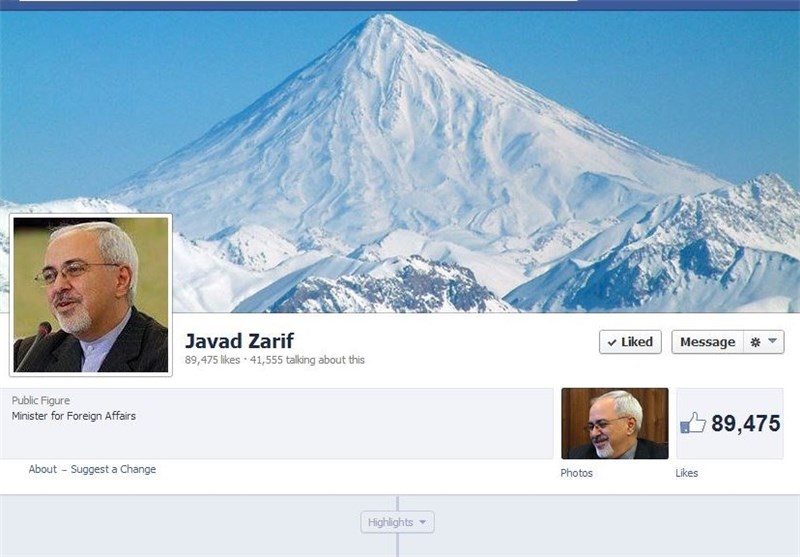 TEHRAN (Tasnim) – Iran's foreign minister and top nuclear negotiator said the ongoing talks between Tehran and the six major world powers are going well, but at the same time announced that the two sides are still divided on a number of issues.
"The negotiations are going well, but we have disagreement on a few points," Mohammad Javad Zarif said in a message posted on his Facebook page on Friday.
The Iranian foreign minister made the comments after wrapping up a bilateral meeting with EU foreign policy chief Catherine Ashton at the Swiss city of Geneva's Intercontinental Hotel this morning.
Zarif is also Iran's top negotiator in the nuclear talks and Catherine Ashton oversees diplomacy with Iran on behalf of the Group 5+1 (also known as P5+1 or E3+3).
The two high-ranking officials have held several sessions of meetings over the past two days, with the aim of reaching an agreement to help end the 10-year standoff over Iran's peaceful nuclear activities.
The Iranian top negotiator also added that he has had "six hours of tight official negotiations" with Ashton on Thursday and Friday, along with several hours of talks with representatives of the Group 5+1 (the five permanent UN Security Council members plus Germany).
Meanwhile, sources have reported that the second bilateral meeting between Zarif and Ashton on Friday alone is slated for 4 pm Geneva time (18:30 Tehran time).
A Friday morning meeting in the Swiss city brought the two senior officials together at 9 am local time (11:30 Tehran time).
The meeting, however, ended after an hour, so that the delegations would take the time to hold separate internal sessions to further discuss details of the talks.
Later, Michael Mann, the spokesman of EU foreign policy chief, described the first meeting of Friday between Zarif and Ashton as "useful".
According to reports, the negotiating sides have agreed that multilateral meetings would not begin unless an initial agreement between Iran and Ashton, as the representative of the six countries, is finalized.