Iran Beats US 3-2 at Volleyball World Grand Champions Cup
TEHRAN (Tasnim) – Iranian national volleyball team defeated US 3-2 at 2013 FIVB Volleyball Men's World Grand Champions Cup in at the Tokyo Metropolitan gymnasium on Saturday.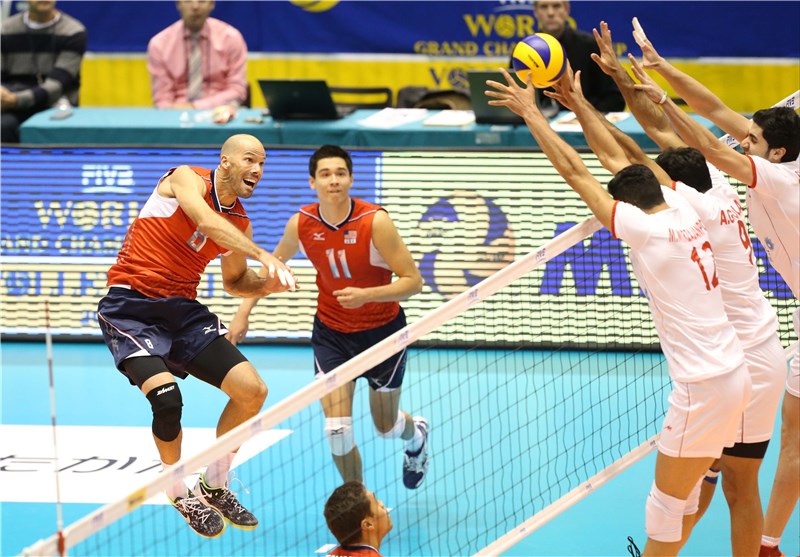 The 2013 FIVB Volleyball Mens World Grand Champions Cup features a total of six teams, with the host Japan joined by the continental winners from Asia (Iran), Europe (Russia), NORCECA (US) and South America (Brazil) along with the Italy (wild card).
On Wednesday, Iranian head coach Julio Velasco's team edged past Italy 3-2 at Kyoto prefectural gymnasium, where the first round of the tourney is being held.
In other matches Brazil and Russia blanked their opponents, the United States and host Japan, 3-0.
Iran lost its first match to Brazil 1-3 despite a great performance on Tuesday and currently stands in the fifth spot of the table with two points. Brazil, Italy, and Russia are on top with 6, 4, and 3 points, respectively.
The Iranian volleyballers also lost three straight sets to Russia in their match in the Japanese capital Tokyo on Friday.
The 2013 round of the games kicked off in Japan on November 19 and will wrap up on November 24.