Australian PM Writes to Indonesian President over Spy Row
TEHRAN (Tasnim) – Australian Prime Minister Tony Abbott said on Saturday he had written a letter to Indonesian President Susilo Bambang Yudhoyono over a spying row that has knocked relations between the neighbors to their lowest point since the late 1990s.
November, 23, 2013 - 17:09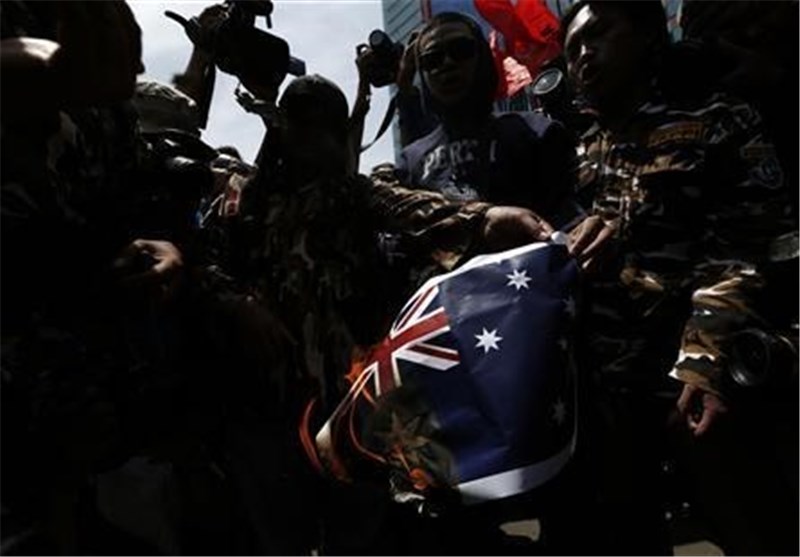 Allegations that Canberra spied on the Indonesian leader and his wife have triggered anti-Australian demonstrations in Jakarta and have begun to damage commercial ties, with a state-owned Indonesian firm on Friday suspending talks with Australian cattle farmers, citing trust issues.
Abbott, speaking to reporters in Sydney, said he had replied to a letter from the Indonesian leader, but he did not give any details.
Indonesia has demanded an apology from Australia over the allegations, which emerged from leaked intelligence released by US whistleblower Edward Snowden, Reuters reported.
"I have written to President Yudhoyono and the letter is now in the process of being delivered," said Abbott, who emphasized the importance of the relationship with Indonesia and acknowledged the damage the row had done.
"Now, obviously, there will be good days and there will be better days," Abbott said of the relationship.
Australian Agriculture Minister Barnaby Joyce said he had postponed a visit to Indonesia due to the row.
Former prime minister Julia Gillard has told CNN Abbott should promise not to tap the Indonesian leader's phone in future, citing the way US President Barack Obama handled similar allegations that the US was spying on German Chancellor Angela Merkel.
Indonesia is a major importer of Australian agricultural produces such as wheat and live cattle, while Australia is Indonesia's 10th-largest export market.
Yudhoyono said on national television on Wednesday he was freezing military and intelligence cooperation, including on the thorny issue of asylum seekers, a perennial irritant in relations.
The spying row is straining relations already soured by pressure from Abbott's government since it was elected in September to return asylum-seeker boats to Indonesia, which Jakarta has resisted. Asylum seekers, many from South Asia and the Middle East, often try to reach Australia via Indonesia.