Analyst Says Hague's Remarks on Iran Aimed at Exploiting Situation
TEHRAN (Tasnim) – The British foreign secretary seeks to insist that he plays a vital role in the ongoing nuclear talks between Iran and the six major world powers in Geneva, a foreign reporter said.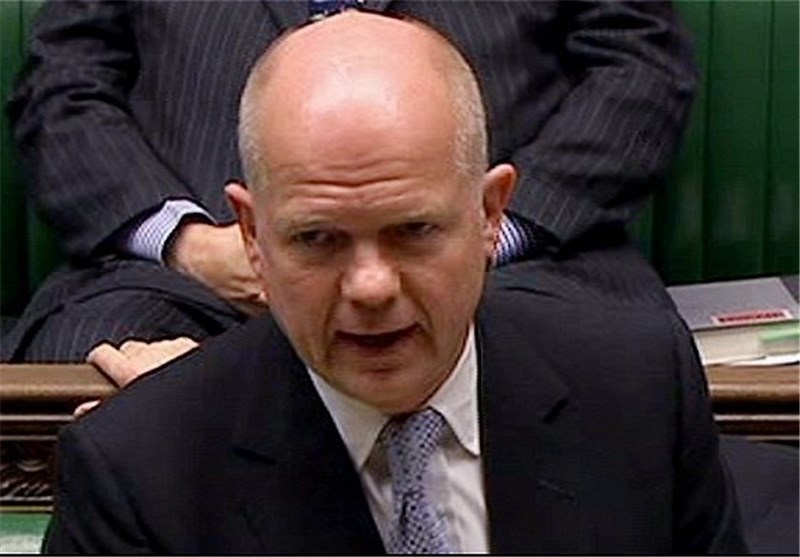 "At this juncture, every politician tries to project a powerful image of himself, and to emphasize his role in furthering the talks," Scott Peterson, a correspondent working for the Christian Science Monitor told Tasnim in the Swiss city of Geneva on Saturday, alluding to the comments made by British Foreign Secretary William Hague earlier in the day.
Hague, who is in Geneva amid high hopes that an historic deal may be clinched on Iran's nuclear program, claimed that Iran's nuclear program was "one of the greatest causes of instability in the Middle East and in world affairs," signaling a shift in tone from previous days.
The top British diplomat arrived in Geneva on Saturday morning to join the other foreign ministers representing the Group 5+1 (also known as P5+1 or E3+3) in negotiations on Iran's nuclear program.
Speaking to reporters upon arrival in the Swiss city, Hague said, "They remain very difficult negotiations, I think it's important to stress that. We're not here because things are necessarily finished, we're here because they're difficult and they remain difficult."
On Wednesday, he said that a nuclear deal with Iran was within reach as differences between Tehran and the five permanent members of the UN Security Council plus Germany were narrow.
But despite such negative comments at a time the sides are closest ever to clinch a deal on Iran's nuclear program, most diplomats present at the talks are optimistic the sides can soon iron out the remaining few differences and reach an interim agreement that is acceptable to the negotiating parties.
The United States and its western allies have suggested they are ready to ease some sanctions in return for a first-step deal that starts to put limits on Iran's nuclear program, but they insist that the stringent sanctions that have targeted Iran's oil and financial sectors are to remain intact in the first stage that is going to last six months.