World Powers Admit to Iran's N. Rights, Right for Enrichment: President Rouhani
November, 24, 2013 - 13:48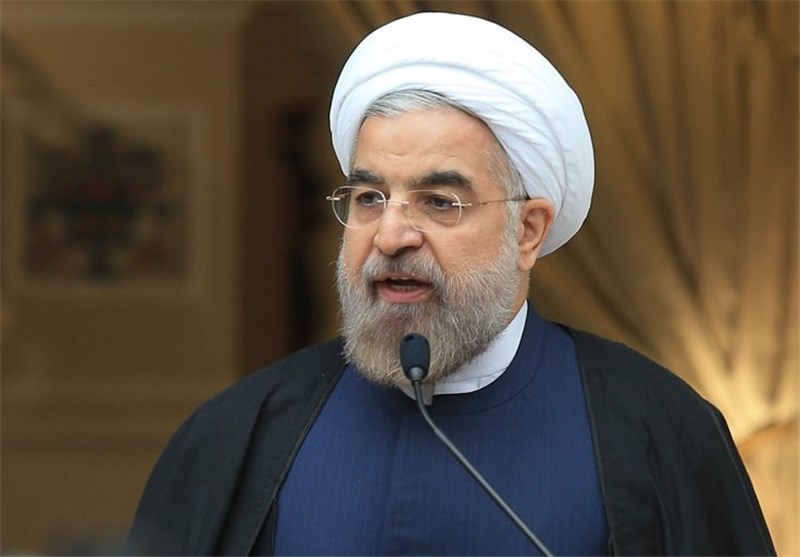 TEHRAN (Tasnim) - Iranian President Hassan Rouhani felicitated Supreme Leader of the Islamic Revolution Ayatollah Seyed Ali Khamenei on the absolute achievements of the first step agreement reached between Iran and the six world powers (known as P5+1).
In a letter addressed to the Leader, President Rouhani said the revolutionary offspring of Iran have managed to take the first step in a way that made the big world powers admit to the nation's nuclear rights as well as its right for enrichment.
According to a report by the offcial website of the Iranian president, Rouhani added that the nuclear deal would also pave the way for future big steps towards guaranteeing Iran's technological and economic advances.
He also thanked the Almighty that enabled the revolutionary offspring of Iran to prove the righteousness of Iran's nuclear program in the international arena in the process of harsh and complicated negotiations,
"The success made in the nuclear talks highlighted the fact that it is possible to offer views of the Iranian nation to the world public opinion in a logical and reasonable manner and with respect to the country's red lines, in a way which will make the big powers to respect the rights of the nation," added the President in his letter.
He believed that the success was the outcome of the wise guidelines of the Supreme Leader and the ceaseless support of the nation.
President Rouhani noted that the nuclear deal was the beginning of removal of the tyrannical sanctions against Iran.