Leader's Adviser Reiterates Iran's Regional Clout
TEHRAN (Tasnim) – Iran has turned into an influential factor in the western Asia, a senior military adviser to Supreme Leader stressed, adding that Tehran plays a key role in the regional developments.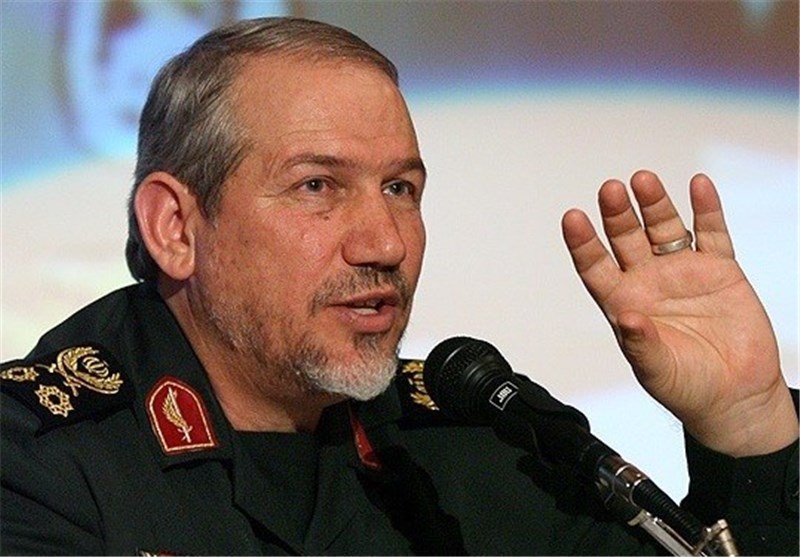 "The big powers should know that Iran is the key to (any) solution in the western Asia region, and it determines the developments in West Asia," Brigadier General Yahya Rahim Safavi said in a cultural meeting, here in Tehran on Monday.
Pointing to Iran as a pivotal country that connects the three continents of Asia, Africa and Europe, Safavi said the country's political and cultural influence has intensified in recent years, making the Islamic Republic as the region's heavyweight.
He noted that Americans are also aware of Iran's key role in the region.
Earlier on September 22, Rahim Safavi had announced that Iran is recognized as an independent, powerful and influential country both in the region and in the world, has a great influence on international equations and can contribute to lasting peace and security.
"The Islamic Republic of Iran is recognized as an independent, powerful and influential country in the region and the world today, with a security strategy informed by justice-based peace," he said at the time.
The adviser had also noted that "any plan or process for sustainable peace and security" in the region could only be attained through the active participation of the Islamic Republic which has proved to be an influential power in international equations, a status it owes in no small part to its powerful armed forces.
In recent years, Iran has made great achievements in its defense sector and attained self-sufficiency in producing essential military equipment and systems, including military vessels, aircraft, missiles, tanks, armored vehicles, submarines, radars, and air defense systems, among others.
Tehran has frequently announced that its military might is entirely based on the nation's defense doctrine of deterrence and poses no threat to other countries.