Iran's Larijani to Visit Oman Next Week
TEHRAN (Tasnim) - Iranian Parliament Speaker Ali Larijani plans to pay an official visit to Oman to hold talks with officials there on the expansion of mutual ties.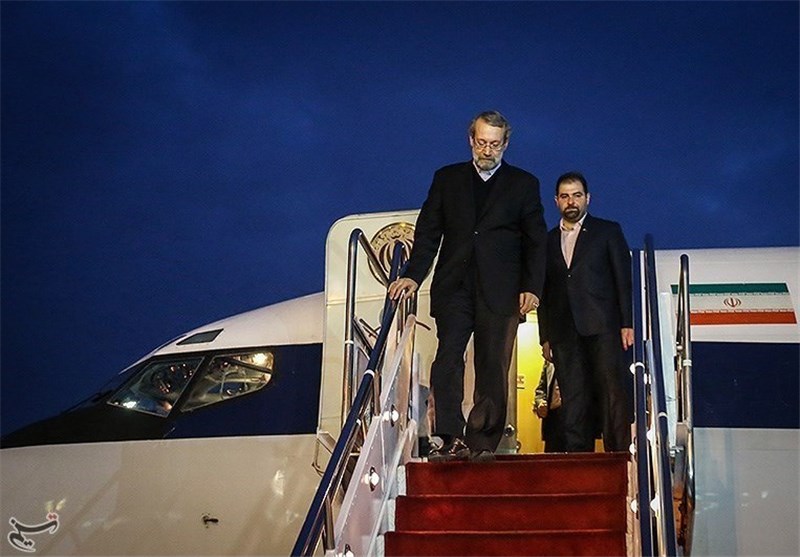 The visit comes at the invitation of Sheikh Khaled bin Hilal bin Nasser Al Mawali, Speaker of the Omani Advisory Council, and is scheduled for December 4.
In his 3-day visit, Larijani is to meet Sultan of Oman Qaboos bin Said Al Said and his counterpart Sheikh Khaled bin Hilal to discuss the promotion of parliamentary, political, economic and cultural ties between Iran and Oman.
Iran-Oman ties have been immune to political upheavals in the region, and the two sides have maintained cordial relations since the victory of the Islamic Revolution in 1979 and even before that.
According to a memorandum of understanding (MoU) recently signed between Iran and Oman, the sultanate of Oman will buy around $60 billion worth of natural gas from the Islamic Republic of Iran in 25 years.
The MoU, which includes an agreement for laying a gas pipeline to Oman, was signed during the August 25-27 visit of Omani ruler Sultan Qaboos bin Said to Iran. He was the first foreign leader to visit President Hassan Rouhani after he assumed office on August 4.
The gas transfer deal with Oman is reportedly the largest economic agreement between the two countries so far.
Two-way trade between Iran and Oman currently stands at $200 million a year.
In addition to energy projects, the two countries are also working to create a North-South corridor project that will form a strategic transit route to provide a convenient way for the transport of goods from Central Asia to the Persian Gulf.