Berlusconi Faces Expulsion Vote
TEHRAN (Tasnim) – Silvio Berlusconi faces expulsion from the Italian parliament through a momentous vote prompted by his criminal conviction for tax fraud.
November, 27, 2013 - 14:35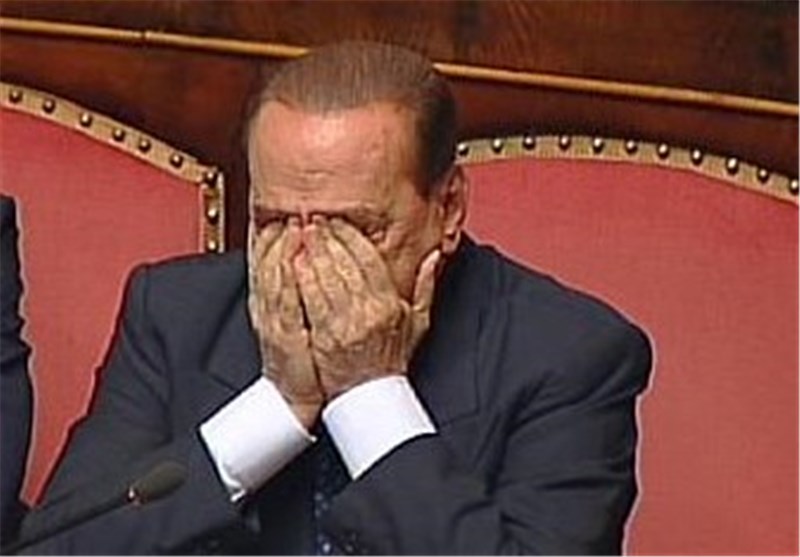 The culmination of months of political wrangling, the vote on Wednesday opens an uncertain new phase for one of Italy's most divisive figures, who has dominated politics for two decades.
The 77-year-old media billionaire and former prime minister has asked fellow senators to delay the vote, claiming to have new evidence warranting a judicial review of his conviction, but it is expected to go ahead at 1800 GMT.
"Berlusconi is still extremely powerful, although that power is declining," said James Walston, a professor at the American University in Rome, Al Jazeera reported.
"He still has enormous resources, he still has his media, he still has lots of very diehard supporters inside and outside parliament."
Thousands of those supporters were expected to mass outside Berlusconi's luxury home in Rome on Wednesday afternoon, while a smaller group of anti-Berlusconi activists were planning to gather outside the Senate.
The vote comes at an economically crucial time for Italy, which is struggling to end its longest post-war recession, and just as parliament debates next year's budget.
Prime Minister Enrico Letta has called for a "non-chaotic situation in Italy," saying a division within Berlusconi's ranks "will help stability."
A group of dissidents led by Berlusconi's former protege, Deputy Prime Minister Angelino Alfano, broke away earlier this month to form their own grouping.