Americans Back Iran Deal: Poll
TEHRAN (Tasnim) – Americans back a newly brokered nuclear deal with Iran by a 2-to-1 margin and are very wary of the United States resorting to military action against Tehran even if the historic diplomatic effort falls through, a Reuters/Ipsos poll showed.
November, 27, 2013 - 14:40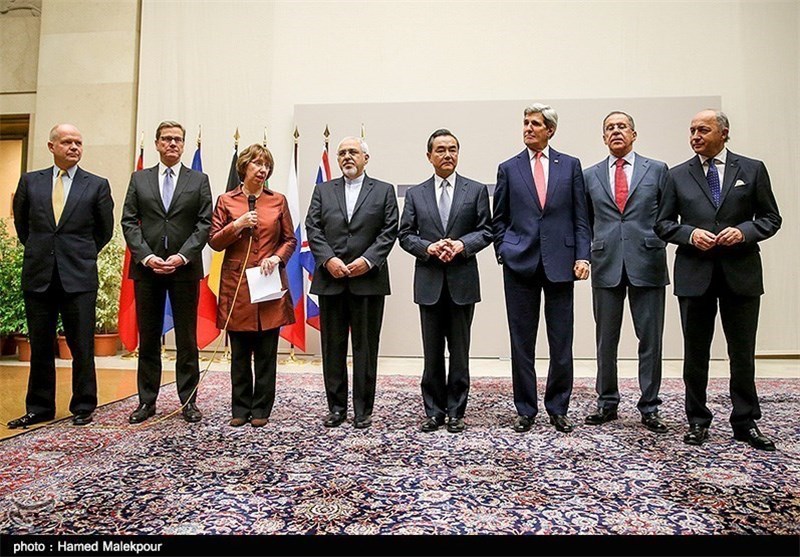 The findings were rare good news in the polls for President Barack Obama, whose approval ratings have dropped in recent weeks because of the botched rollout of his signature healthcare reform law.
According to the Reuters/Ipsos survey, 44 percent of Americans support the interim deal reached between Iran and six world powers in Geneva last weekend, and 22 percent oppose it.
While indicating little trust among Americans toward Iranian intentions, the survey also underscored a strong desire to avoid new US military entanglements after long, costly wars in Iraq and Afghanistan.
Even if the Iran deal fails, 49 percent want the United States to then increase sanctions and 31 percent think it should launch further diplomacy. But only 20 percent want US military force to be used against Iran.
The survey's results suggest that a US public weary of war could help bolster Obama's push to keep Congress from approving new sanctions that would complicate the next round of negotiations for a final agreement with Iran.
"This absolutely speaks to war fatigue, where the American appetite for intervention - anywhere - is extremely low," Ipsos pollster Julia Clark said. "It could provide some support with Congress for the arguments being made by the administration."
Tehran accepted temporary restrictions on its nuclear program in exchange for limited relief from tough economic sanctions under the Geneva deal.