Davutoglu: Rouhani to Visit Turkey in January
November, 27, 2013 - 17:15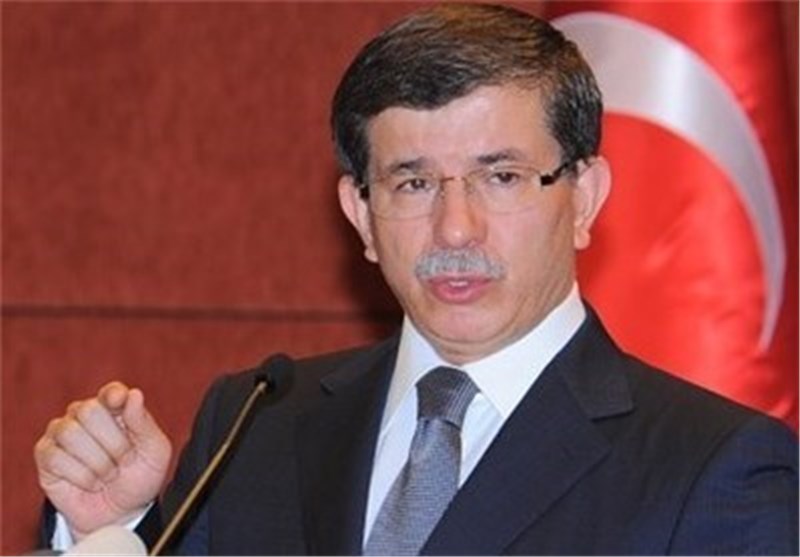 TEHRAN (Tasnim) – Turkey's Foreign Minister said here Wednesday that Iran's President Hassan Rouhani will visit Turkey in January, to be reciprocated with a visit by Turkey's Prime Minister.
"Turkey has been pursuing a constant foreign policy in the last 10 years. It is true that we have some differences with neighboring countries, but the tenets of our foreign policy have not changed," said Turkish Foreign Minister Ahmet Davutoglu who was speaking at a joint press conference with his Iranian counterpart Mohammad Javad Zarif.
Focusing on Syria issue, Davutoglu also said that the regional countries should not wait two more months for the Geneva II conference, only to see the situation in Syria getting worse. "Even before then, the ground should be paved for a ceasefire that will also contribute to the success of that conference," he said.
Davutoglu also said in his meeting with President Rouhani earlier today that the two countries' relations are based on solidarity and honesty and no other factor is involved in them, adding that Ankara is ready to further expand ties with Iran.
He also considered Iran-Turkey cooperation aimed at regional crisis resolving as a dire necessity, adding that Iran's presence in Geneva II talks on Syria is quite necessary.
Recently, Zarif was in Turkey to attend the nuclear disarmament and international security meeting.
Iranian officials say Iran and Turkey are two major and influential regional countries, which can contribute to peace in the Middle East.
Syria is a contentious issue in relations between Iran and Turkey as they each support opposing sides in the war in that country that has raged on for nearly three years.
While Turkey has strongly supported the rebels fighting the government in Syria and believes that President Bashar al-Assad of Syria must go, Iran has back the government, saying that the future of the country should be decided through diplomacy and ballot boxes not through the barrels of the guns.
But as the conflict in Syria is threatening to spiral out of control and as the extremists have started to take the upper hand in the chaotic melee, there is a realizations by some countries, including Turkey, that they have barked up the wrong tree.
Although there are frictions between the two countries in some areas, there are other areas including security and trade that have bound the two Muslim neighbors.
Iran, which owns the world's largest natural gas reserves, is Turkey's second biggest gas supplier after Russia. Turkey uses a significant portion of its imported Iranian natural gas to generate electricity.
The volume of Iran-Turkey annual trade exchanges reached roughly USD16 billion in 2011, and soared past USD22 billion by the end of 2012.
Turkish exports to Iran are mainly machinery, motor vehicles, iron and steel products, boilers, electric devices, tobacco products. Crude oil and natural gas dominate Iranian exports to Turkey with 90%.