Iran Calls Expansion of Ties with Islamic, Arab Countries 'Top Priority'
TEHRAN (Tasnim) – Further expansion of relations with all Islamic and Arab countries, especially the countries located in the sensitive and key region of the Persian Gulf sets a priority for Iran's foreign policy, an Iranian foreign ministry spokesperson said.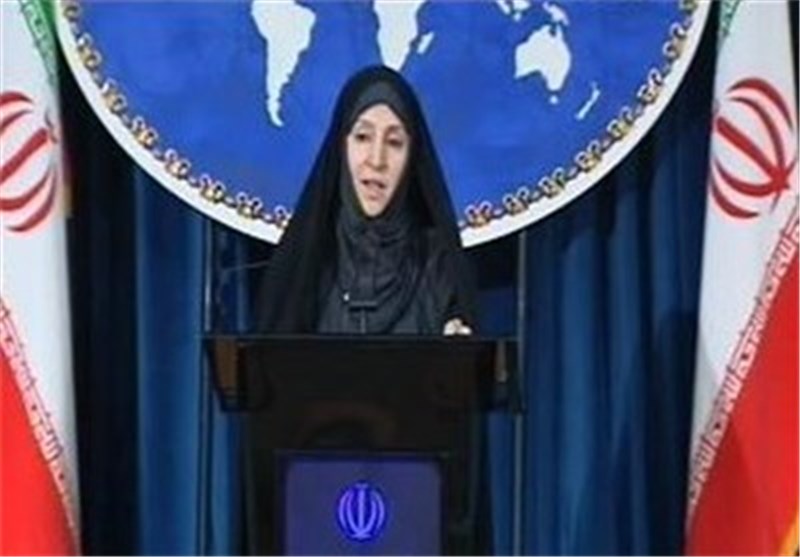 "Iran's foreign policy priority is strengthening and expanding all-out ties with the Islamic and Arab countries, specially states in the key and sensetive region of the Persian Gulf," Iranian Foreign Ministry Spokeswoman Marziyeh Afkham said.
She said the Iranian president, Hassan Rouhani, too, has announced that the government seeks the establishment of stability and security based on broader cooperation and interactions with the neighboring and regional countries.
"And" Afkham stated "that is on the agenda of the foreign diplomacy apparatus, and is seriously pursued."
She further said that Iran vigilantly and seriously monitors certain efforts aimed at sowing the seeds of discord and promoting an atmosphere of distrust among the major Islamic countries.
Afkham said that it is expected that the influential and major Islamic countries would block the path for materializing of the ill-wishers' objectives.
The Iranian president has in numerous occasions after taking office stressed Iran's resolute will for expansion of cordial ties with entire world nation, particularly the neighboring and Islamic countries, based on mutual respect and interests.