UAE Foreign Minister Arrives in Tehran
TEHRAN (Tasnim) – Foreign Minister of the United Arab Emirates (UAE) arrived in Tehran on Thursday for talks with Iranian officials on issues of mutual interest.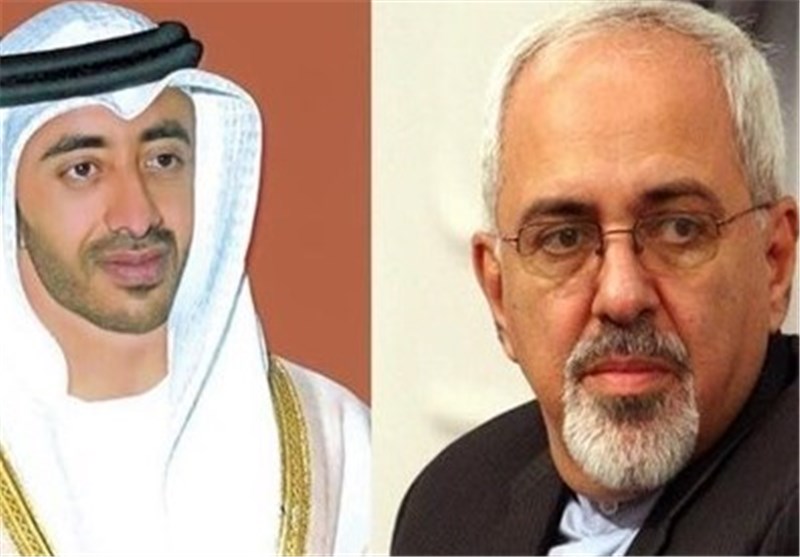 Sheikh Abdullah bin Zayed, who was welcomed by his Iranian counterpart Mohammad Javad Zarif, is on a single day visit to the Islamic Republic.
He is scheduled to have meetings with the Iranian President Hassan Rouhani and Zarif.
The two countries' officials are expected to discuss bilateral ties and exchange views on the regional and international developments.
The visit came as the Iranian foreign minister plans to visit Kuwait and Oman in coming days as part of the country's regional diplomacy.