Iran Condemns Attack on Russian Embassy in Syria
TEHRAN (Tasnim) – Iran's deputy foreign minister condemned an attack on Russia's embassy in the Syrian capital of Damascus, describing it as an "unacceptable move".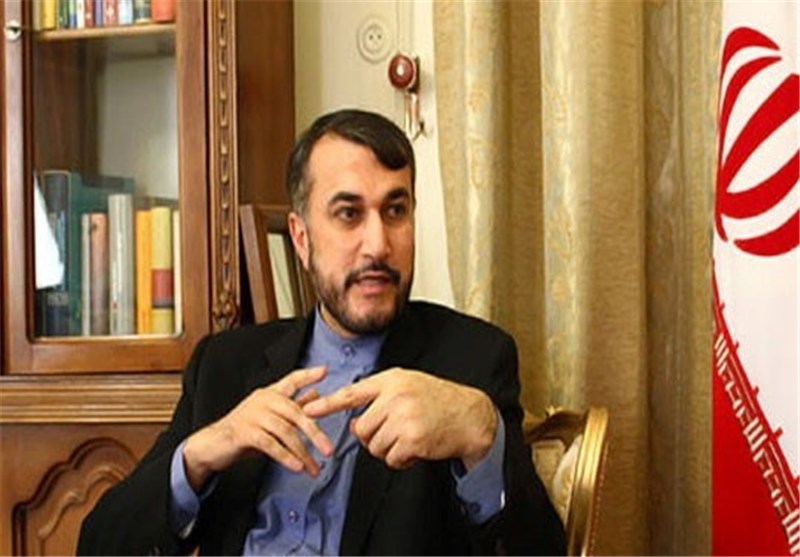 Iranian Deputy Foreign Minister for African and Middle Eastern Affairs Hossein Amir Abdollahian on Friday condemned a recent attack on Russian embassy and diplomatic compound in Damascus as an unacceptable move, and said, "Those behind the terrorist measures in the region are responsible for these incidents."
His comments came after a mortar shell hit Russia's diplomatic mission compound in Damascus on Thursday while another landed nearby, killing one local person and injuring nine others.
The attack occurred at about 1300 GMT.
"One mine exploded on the territory of the diplomatic mission, another exploded near the fence outside the embassy," Russia's foreign ministry said of the incident.
It also confirmed that the diplomatic mission compound has sustained minor damage, but added that no Russians have been injured in the attack.
However, nine Syrians including embassy security guards, have been wounded and one man was killed.
Amir Abdollahian further described the continued delivery of weapons and the influx of terrorists into Syria as the root cause of insecurity in the crisis-hit Arab country and warned of the spillover of violence from the conflict in Syria.
"The solution in Syria is only political, and Syrian-Syrian dialogues are the major determinant," the Iranian deputy foreign minister reiterated.
In the recent months, rebels have launched a number of mortar mortar attacks on the upscale Mazraa district of Damascus, which houses many embassies and senior Syrian officials.
Earlier in September, a mortar shell hit the Russian embassy compound, injuring three people.
During the nearly three-year military conflict in Syria, the Russian embassy sustained its worst damaged in February 2013, when a car bomb exploded nearby, killing 50 people on the Damascus highway. The rebels are angry over Moscow's continued support for the government of President Bashar al-Assad.