French Carmakers Poised to Return to Iran to Regain Market Share
TEHRAN (Tasnim) – Renault and PSA Peugeot Citroen are among western firms which are sending executives to an automotive conference in Tehran in a bid to reclaim their share in the Iranian car market a week after Iran secured a six-month easing of trade restrictions from the so-called G5+1 in Geneva.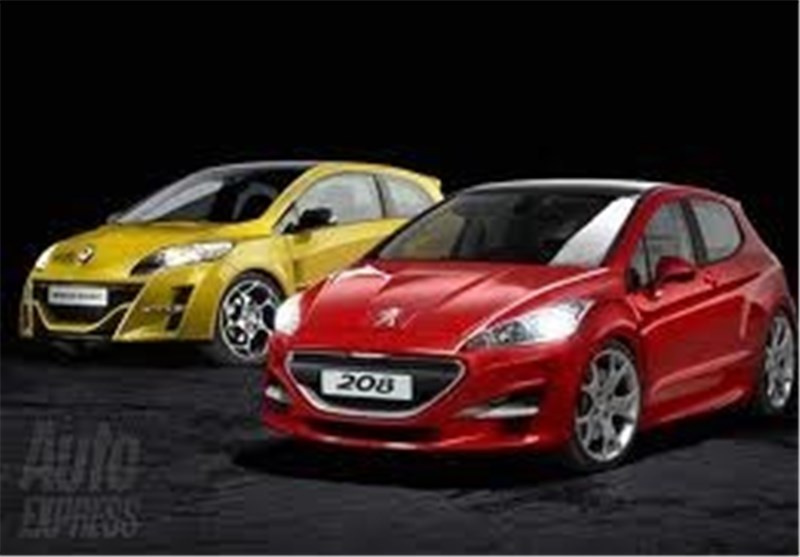 French carmakers are poised to resume vehicle sales in Iran to reclaim their share of the huge Iranian market they lost after the US pressure forced them to pull out of the country.
Renault and Peugeot have been production partners of Iran's domestic majors - Iran Khodro and SAIPA.
The conference in Tehran, planned before last weekend's Iran nuclear talks breakthrough, includes representatives of German, South Korean and Japanese manufacturers on its billing.
A day after the nuclear deal between Iran and the six countries, Peugeot's shares soared 4.50 percent to 10.69 Euros and Renault rose 1.43 percent to 65.35 Euros.
On November 24, the six world powers, namely the US, Britain, Russia, France, China as well as Germany agreed to a six-month suspension of trade sanctions on selected goods including auto parts to Iran in return for Tehran's decision to curb part of its nuclear activities for the duration of the deal.
Iran used to be Peugeot's second-biggest market in car sales volumes before Western sanctions against Tehran were toughened. Peugeot's 458,000 sales amounted to a 29 percent market share at the 2011 peak, while Renault claimed 5.9 percent of national registrations.
Peugeot has experienced an estimated four billion Euros in lost sales after cutting ties with Iranian automaker Iran Khodro in February 2012.
On July 26, Renault reported a huge fall in profits for the first half of 2013 after writing off the entire value of its business in Iran due to the US-led sanctions against Tehran.
The firm took a 512-million-euro (680-million-dollar) charge after halting its activities in Iran.
US carmakers meanwhile remain barred from Iran by domestic rules including a trade embargo that is not subject to any immediate relief.
Iran Khodro has said sanctions easing is an opportunity to add new production partners, diluting Peugeot and Renault.
Director general Hashem Yekeh Zareh also told Iran's IRNA news agency the company was seeking greater self-sufficiency to put it beyond the reach of any future trade restrictions.
"We must ensure that shortcomings in our previous relationships with global car manufacturers are not repeated," Zareh said, "so that issues such as sanctions cannot create challenges for the national car industry."