Commander: Iran Navy Capable of Repelling All Threats
TEHRAN (Tasnim) – A senior Iranian commander highlighted the significant role of naval forces in defending the country's territorial integrity, stressing that the Navy is capable of repulsing all attacks on its own.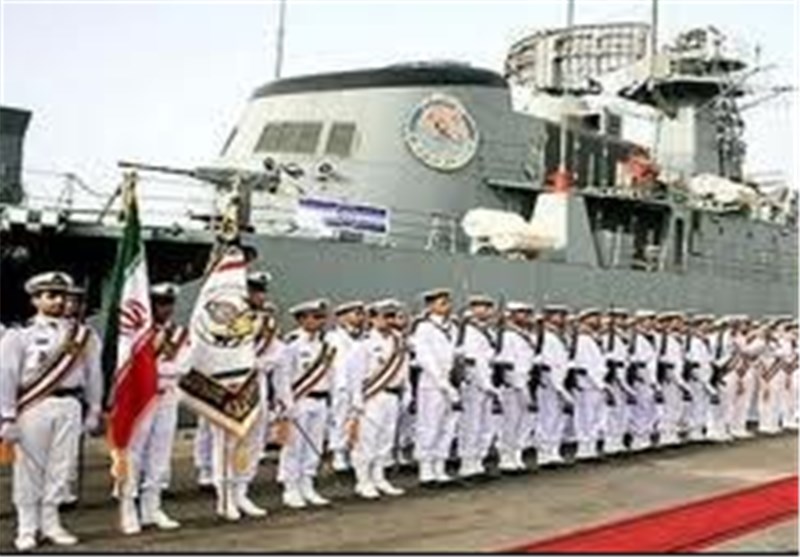 "The Islamic Republic of Iran's Navy has the capability to respond to all naval threats and safeguard the land of Islamic Iran on its own, without receiving support from anybody," Lieutenant Commander of the Iranian Army Brigadier General Abdolrahim Mousavi said in gathering of naval troops in the southern port of Bandar Abbas on Saturday, November 30.
He said the Navy has acquired such stunning military capabilities by capitalizing on "the necessary equipment to carry out the operations in an optimal manner."
In relevant remarks on Sunday, Supreme Leader of the Islamic Revolution Ayatollah Seyed Ali Khamenei emphasized the prominent role played by the Iranian Navy in the region, adding that current conditions across the region have further highlighted the significance of the country's naval forces.
"The navy is of great importance in terms of science and equipment, and also enjoys a special political and military position given the policies that dominate the region and the existing of threats," the Leader pointed out.
Ayatollah Khamenei also emphasized the need for further development of the navy, and added, "The fundamental objective of the navy should be to create and organize a military force in the level of the Iranian nation and the Islamic government's aspirations."
Also on October 12, Navy Commander Rear Admiral Habibollah Sayyari reasserted his forces' ability to defend and safeguard the country's territorial waters, saying any potential threat will face a crushing response.
"We will respond to any country that violates Iran's territorial waters," Sayyari said in a gathering of navy personnel in northern Iran.
And in a speech last week, Iranian Army Commander Major General Ataollah Salehi also underlined the significant impacts a country's naval forces can make on international equations, and hailed the navy's capabilities.
The high-ranking commander had also announced that Iranian naval forces enjoy the military might and dominance, but at the same time noted that such power would never spell threat against any country.
In recent years, the Iranian navy has made great headway in equipping its forces with the state-of-the-art equipment and has attained self-sufficiency in manufacturing a broad range of vessels and submarines.
Iran has repeatedly said its military might poses no threat to other countries, insisting that its defense doctrine is based on deterrence.