MP: Nasrallah Pleased with Geneva Deal
TEHRAN (Tasnim) – Hezbollah Secretary General Seyed Hassan Nasrallah was pleased with the result of Iran's nuclear deal with six world powers, said head of an Iranian parliamentary delegation who went to Lebanon following deadly bomb blasts that targeted the Iranian embassy in Beirut two weeks ago.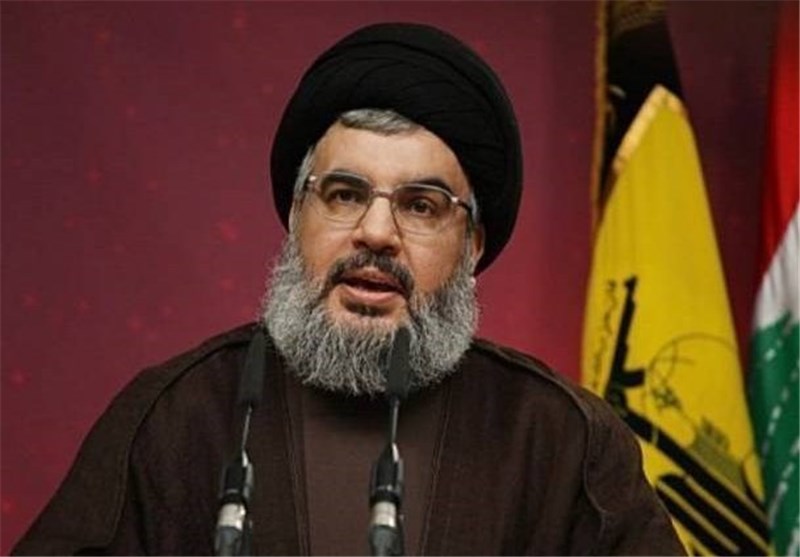 Mansour Haqiqatpour who was speaking with the Tasnim News Agency turned to the terrorist attacks against the Iranian embassy on November 19, saying the Lebanese security forces are following up on the incident and that they have found some good clues in this regard.
"The analysis of the Lebanese Hezbollah secretary general was that the politically bankrupt parties in the region whose plots in Syria have failed could have been behind the terrorist act in front of the Iranian embassy in Beirut," he said.
The twin blasts killed at least 23 people, including Iran's cultural attache, and injured some 150 others. An al-Qaeda-linked group said it carried out the attack in revenge for Hezbollah's backing of Syrian government forces against rebels in that country.
Many Iranian officials have accused Israel of being behind the attacks.
The deputy chairman of parliament's National Security and Foreign Policy Commission said while the enemy intended to "deal a blow to the Islamic Republic," the attacks unleashed a wave of solidarity with Iran and were condemned by almost all factions and parties in the country.
"We saw government officials, representatives of various political factions and different religious and ethnic groups, who attended the Iranian embassy to express sympathy and that was the contrary of what the enemies had in mind," he said.
Back to the nuclear deal between Iran and the G5+1, Hezbollah's Chief Seyed Hassan Nasrallah said on November 13 that his party would emerge stronger in any deal on Iran's nuclear program, warning that the only alternative to negotiations between Tehran and Western powers was another regional war.
"If the situation is heading toward a regional war, then everyone should worry and the others should be even more worried. But in the case of an understanding (between Iran and the West), our side will emerge stronger and better both locally and regionally," Nasrallah said.
He added that Iran would not abandon the resistance in any compromise with world leaders.
According to the agreement, Iran curbs some of its nuclear activities and enrichment program and allow more inspection of its nuclear facilities. In return, the G5+1 has accepted not to impose new nuclear-related sanctions for six months, and some of the sanctions, including those on trade of precious metals, on Iran's car-making sector and its petrochemical exports will be suspended during the period - which can be extended by mutual agreement.
But most of Iran's economic sectors will remain under sanctions, especially Iran's dominant oil and gas sector.